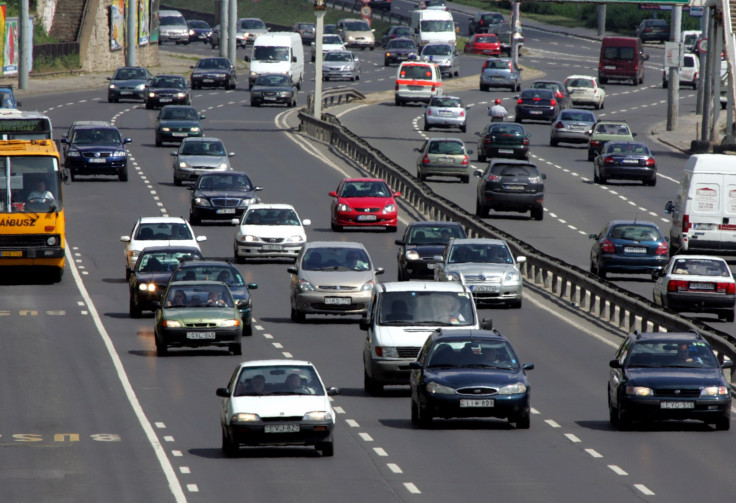 Police believe the man who was found dead on the M1 motorway may have hidden himself in a lorry before succumbing to his "catastrophic" injuries.
The man, identified by police as 46-year-old Ashley Hayes, was found on the northbound carriageway between Junctions 16 and 17 in Northamptonshire in the early hours of Tuesday 11 January.
Police believe he was run over several times by vehicles as he lay on the stretch of road.
The investigation into Hayes' death is looking into the possibility the incident may be a fail to stop collision,or a motorist believing they hit an animal, but they have not ruled out "something more serious".
Northamptonshire Police are now appealing for anyone who may have been driving along the part of the M1 in question around 2am to come forward.
Detective Sergeant Tony Hopkins, from the collision investigation unit, said: "Through our enquiries, we believe that Mr Hayes may have been in the Toddington Services area, in Bedfordshire, at around 1.30am.
"He may have been given a lift from there, or may have hidden himself in a lorry, to enable him to get to where we discovered him.
"We need anyone who was there are the time and may have seen him or witnessed anything suspicious to contact us. This may have been an accident or something more serious. We need to determine the circumstances that led to his death.
"There will be lorry drivers and other motorists who may have driven this stretch of road and some of them may have dash cam footage. We would urge anyone with any information to come forward."
The motorway between J16 and J17 has reopened after it was closed for several hours while emergency services dealt with the discovery of the body.
Witnesses, or anyone with information, can police on 101 or 03000111222 if outside of the county.