Trump calls allegations of collusion with Russia a 'political witch hunt'
The president-elect lambasted the report by CNN and BuzzFeed News as 'fake news'.
Donald Trump vehemently denied allegations of collusion between his campaign and Russia. Trump turned to Twitter to decry reports by CNN and BuzzFeed, calling it a "witch hunt" by the media.
"Fake news - a total political witch hunt!" the president-elect wrote after CNN reported that intelligence leaders had presented a two-page summary of a collection of memos claiming Russia had compromising information about him. The report also claimed that members of his team continued to pass information along to Russia.
The 35-page memo compilation, which remains unverified, describes Russian President Vladimir Putin's effort to cultivate a relationship with Trump and his team. The memos contain information collected by a former MI6 agent from a number of Russian sources.
Several members of Trump's camp denied the report's veracity and rejected the information contained in the memos, which were published in full by BuzzFeed News. Michael Cohen, an attorney discussed in the allegations, denied travelling to the Czech Republic as the allegations claim.
"I'm telling you emphatically that I've not been to Prague, I've never been to Czech, I've not been to Russia," reporter Rosie Gray quoted him as saying on Twitter. Cohen also turned to Twitter to post a picture of his US passport, adding the hashtag #FakeNews.
Trump, Cohen and Vice President-elect Mike Pence then tweeted a story by reporter Brendan Kirby from the conservative website, LifeZette. The site, which was launched by conservative pundit Laura Ingraham, blasted BuzzFeed for reporting "fake news" on the unverified claims.
According to The New York Times, Trump's spokeswoman Kellyanne Conway said in an appearance recording to NBC's Late Night With Seth Meyers that Trump was "not aware" of the claims in the memos. The Trump transition team has not answered requests for comment from IBTimes UK.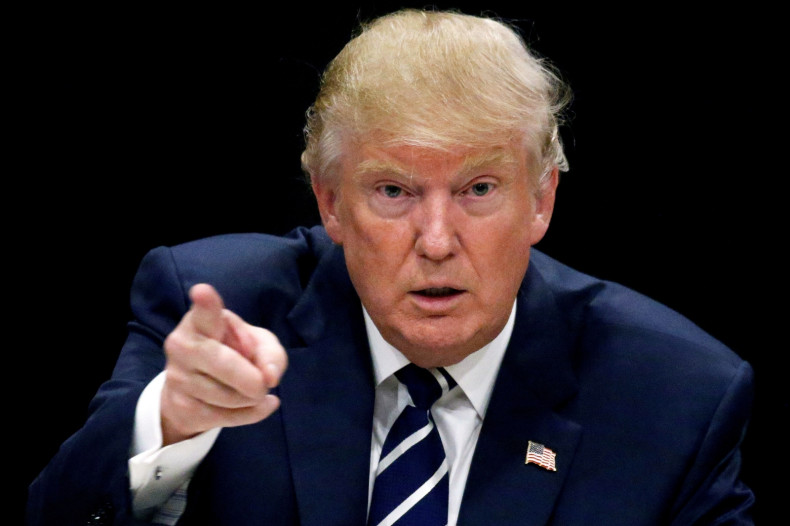 Hacking the US election
Allegations that Russia hacked into the emails of the Democratic National Committee (DNC) first came in October, but it was a leaked report from the CIA in early December that said the hacking had a purpose: to help Trump win the election.
The emails of Hillary Clinton's campaign chief, John Podesta, were released in two batches by the website Wikileaks and seemed timed to try and disrupt the Democratic nominee's campaign – first at the Democratic National Convention, drawing the ire of Bernie Sander's supporters, then just two days before the election itself.
President-elect Donald Trump and his team had been defiant at the findings, calling them "ridiculous" in interviews, but that tone changed into January. Trump is now said to accept the findings that Russia was involved, but denies that there was any effect on the election itself – instead pointing blame at the Democrats' bad cybersecurity.
After some deliberation, the US intelligence community have had their final word. In a report released on 6 January, they said that not only do they believe Russia wanted to influence the electon in Trump's favour, but the order came from Russian President Vladimir Putin himself.
On 10 January, CNN reported that a two-page summary had been presented to Obama, Trump and eight Congressional leaders with allegations that Russia has compromising personal and financial information on Trump. The summary, which was drawn from 35 pages of memos compiled by a former MI6 agent, also claimed members of Trump's camp colluded with Russia.
President Obama has already retaliated, expelling 35 Russian diplomats from America and closing two Russian compounds while adding that they were not "the sum total of our response to Russia's aggressive activities."