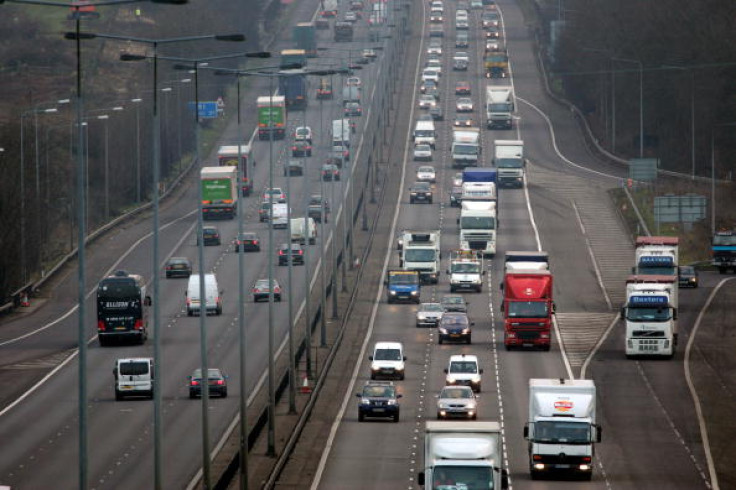 Police believe a body found on the M1 may have suffered "catastrophic" injuries after being repeatedly hit by vehicles travelling along the motorway in the early hours.
The northbound carriageway between Junctions 16 and 17 has been closed since around 2am this morning (Tuesday 11 January) following the discovery of the body, now confirmed to be a male.
Northamptonshire Police said it was hoping to re-open the stretch of motorway around 3pm. Officers are now investigating if the body on the M1 was the result of an accident or "something more serious".
Police also believe the body was hit by several vehicles while it lay in the ground. Police are looking into the possibility the incident may be a fail to stop collision, or a motorist believing they hit an animal.
Detective Sergeant Tony Hopkins, from the collision investigation unit, said: "We can confirm that the body is that of a man and that he appears to have come into contact with several vehicles on the M1. We can only describe the scene and injuries as catastrophic.
"While we have undertaken fingerprint testing, at this stage we cannot confirm the identity of the body until next of kin have been formally notified.
"The focus of our investigation is to establish where this man came from and how he came to be on the M1 and in collision with the vehicles.
"There is no nearby bridge of obvious footpath that would indicate where he may have come from. The particular stretch of road is unlit and there are road works restricting the speed limit. People wouldn't expect there to be a pedestrian in the road.
"It may be an innocent accident or something more serious. The investigation team which includes scenes of crime, disaster collision investigation team, pathologist and other officers, who will now work to determine the circumstances that lead to his death.
"There will be lorry drivers and other motorists who may have driven this stretch of road and some of them may have dash cam footage. We would urge anyone with any information to come forward."
Witnesses, or anyone with information, can police on 101 or 03000111222 if outside of the county.