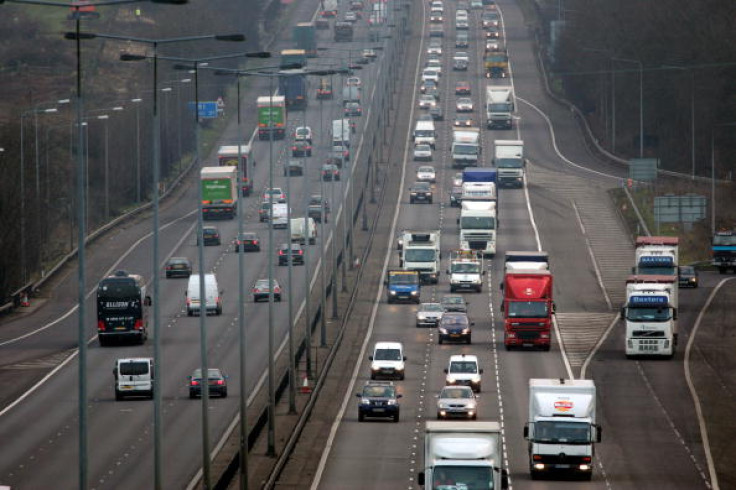 A stretch of the M1 motorway in Northamptonshire is expected to be closed for most of Tuesday (10 January) following the discovery of a body.
Northamptonshire Police said the motorway's northbound carriageway was closed at about 3am from junctions 16 to 17 following the discovery of the corpse.
A police investigation is now underway to determine the cause of death and motorists are advised to seek alternative routes. The Highways Agency confirmed the motorway will be closed following the "serious incident".
A spokesperson added: "A signed diversion route is available for northbound traffic which should exit at J16 and follow the hollow triangle symbol via the A45 westbound and A5 northbound and then the A428 eastbound and A5 eastbound to rejoin the M1 at J18.
"Traffic approaching from London and the south-east on the M25 travelling to the north is advised to use the M40 to J15 and then join the A46 and M69 northbound to join the M1 at J21."
Witnesses, or anyone with information, can police on 101 or 03000111222 if outside of the county.