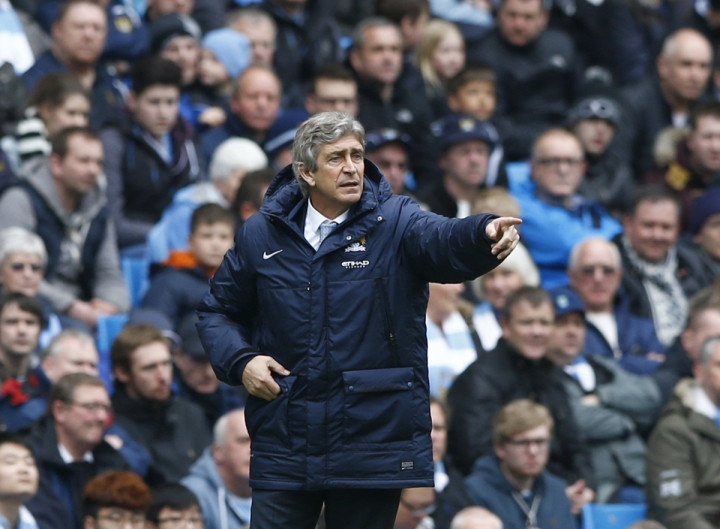 Manchester City boss Manuel Pellegrini has claimed Liverpool will miss Luis Suarez this season – even though the Merseyside club are on the verge of completing the signing of former City star Mario Balotelli as his replacement.
The Premier League champions host Liverpool on Monday, after a ferocious battle between the two clubs in the title race last season.
And while City hope to hold on to their crown, there are doubts about how Liverpool will cope with Suarez's absence.
When questioned about that in the press conference ahead of their Premier League clash, Pellegrini said: "It is difficult to say after one game but Liverpool will always miss Suarez".
Nevertheless, the Chilean boss believes Brendan Rodgers' side "have brought in important players" during the transfer window.
"They have brought a lot of important new players and continue being a very strong squad also," he added.
After winning against Newcastle 2-0 in the Premier League opener last weekend – with Liverpool securing a 2-1 victory against Southampton too – Pellegrini hopes to beat the Merseyside club as it will mean more than three points.
"I always say to the players these games are games of six points – especially when you play at home," he said.
"We hope to win three points at home. Last season is finished and we are not thinking about it anymore.
"It is important for us as we are just starting the season and maybe we don't have our whole squad in the best fitness moment but I think this week we work very hard and very well.
"I watched Liverpool's game and we played against them in the United States. We know what they are doing."
Meanwhile, the City manager confirmed all the squad are ready to play the game except injured Alvaro Negredo and new centre-back Eliaquim Mangala.
"Mangala has just started working with us. He needs more time. The rest of the squad are mostly fit – except for Negredo".
Furthermore, when questioned about Edin Dzeko's new four-year contract, he said: "I am very pleased because Edin is a very important player for our squad.
"He is playing well and deserves his contract."