Check out all the deadline day action live as it happens here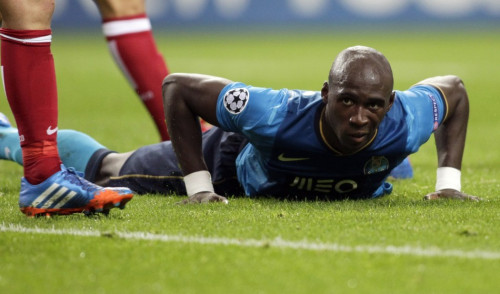 Manchester City are planning a £46m bid for Porto pair Eliaquim Mangala and Fernando before the transfer window closes at 11 pm on 31 January, according to the Mirror.
Manuel Pellegrini had earmarked the pair for the summer but has been told that the players may be available in January. Mangala is regarded to be among the best defenders to come out of France in recent years and City are willing to pay up to £38m for his signature.
Meanwhile, Fernando is expected to be available for a fee in the range of £8m and will bolster City's strength in depth in midfield, which is already better than anything the Premier League has to offer.
The Citizens are currently top of the table, one point above Arsenal and three ahead of Chelsea and will face the Blues at the Etihad this weekend as they look to extend their lead over their present rivals.
Manchester United and Paris Saint-Germain are also expected to be interested in Mangala but City are hoping that if they can manage to complete a deal in January it will put their rivals off guard, something which won't be possible in the summer.
Pellegrini has earmarked Mangala to hold a formidable partnership with Vincent Kompany, who is regarded to be the best defender in the country and the reason behind City's defensive stability in recent weeks.
Meanwhile, Pellegrini has refused to term his team as favourites for the title, with Arsenal and Chelsea still on their back. However, a win over Chelsea will go a long way in silencing their doubters and keeping their lead at the top.
"I think it's too soon to be the favourites – there's a lot of matches to play. If we continue to play the way we are, we will have chances to win but it's early. We played some fantastic football in the first-half – we scored just one goal but we had three or four more clear chances to score," Pellegrini told Manchester City's Official Website.