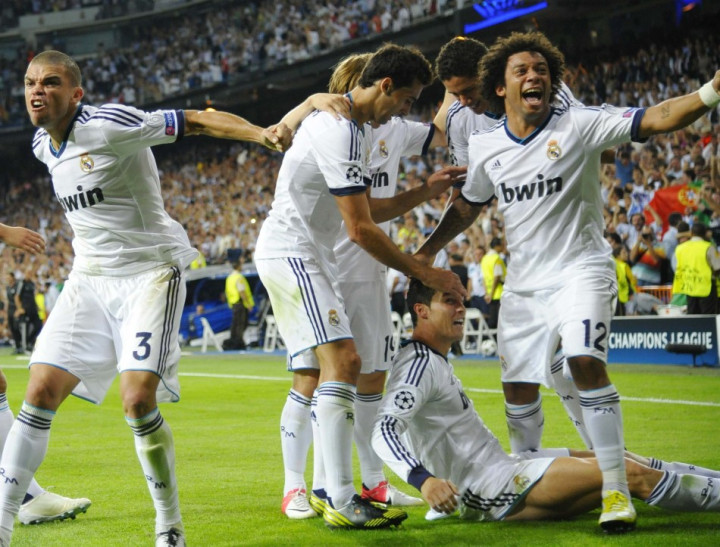 Real Madrid manager Jose Mourinho has hailed his side for a hard-fought 3-2 Champions League win against Manchester City. The Spanish champions twice came back from a goal down and won the game after Cristiano Ronaldo scored in the 90th minute.
Roberto Mancini's men were on the racks in the first half and Mourinho would, no doubt, have liked to go into the break at least a goal in front. The trend seemed set to continue in the second period but out of nowhere Ivorian international Yaya Toure powered through the Madrid backline to set up Bosnian striker Edin Dzeko (who'd only just come on as a substitute). Against the run of play, City were leading 1-0 at the Santiago Bernabeu.
The joy was short-lived though, with Brazilian left back Marcelo curling in a right-footed shot past Joe Hart, after a deflection of former Madrid midfielder Javi Garcia. City were back in front after a bit of fortune themselves, when Serbian left back Aleksandr Kolarov's free kick missed everyone and crept in at Iker Casillas' far post. Once again, the joy was short-lived (shorter, actually). French striker Karim Benzema received the ball with his back to goal, turned and gave Hart no chance, at his near post. A much maligned Madrid team, in recent days, could sense the win and it finally came after, fittingly, Ronaldo's 90th minute dipped and bounced a way past an increasingly helpless Hart in City's goal.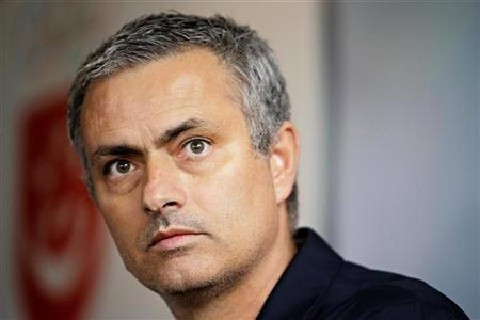 The "Special One" later said his side, who have had a very shaky start to the season - Madrid are already eight points behind Barcelona - played brilliantly and deserved the victory. The win came after the two managers engaged in a war of words, the first leg of which, the former Chelsea boss has won. A clearly delighted Mourinho then added: "I am sorry for the journalists who had their story written and then had to change it."
"They've proved to me that if they want, they can. If they want to be top professionals and if they want to respect Real Madrid's history, every match, not just against City or against Barcelona, every single match they can do it because last season they proved it," the former Chelsea boss explained.
"I'm so happy with the players' attitudes, because it's a big victory against a big team. That's football and we deserve to win. If I feel we don't, I would feel a bit more for them [Manchester City] but we produced a better match than them. We tried to win from the first minute and I think we deserved it," he added.
The Portuguese tactician, who went down on his knees to celebrate Ronaldo's winner, added that the last-minute goal would lead him "delete everything that was ready to be written and write again".
"It doesn't matter about my celebration, what mattered was the match and the way people who love football around the world enjoyed this match for sure. For me as a coach, more important than the win is to be proud of my team, whatever the result," BBC quoted Mourinho as saying.