Manchester City Star Jesus Navas Adds Arsenal to Premier League Race with Chelsea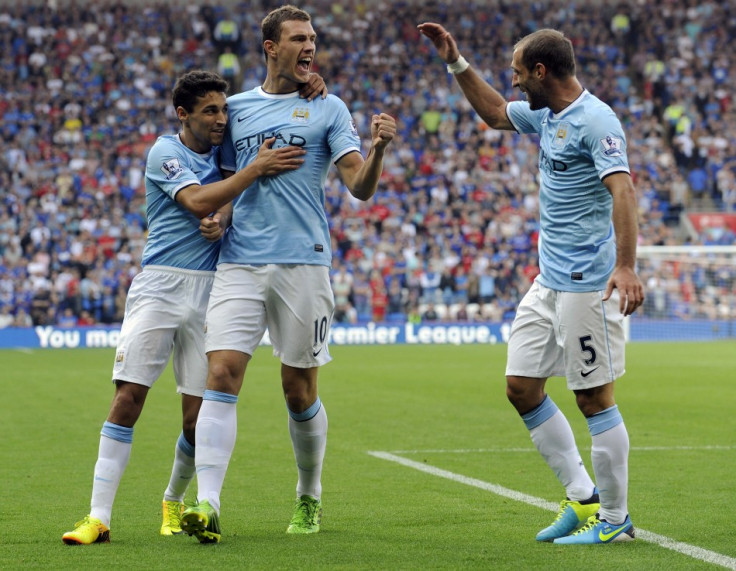 Manchester City star Jesus Navas has told IBTimes UK both Arsenal and themselves are going to fight with Chelsea for the Premier League title until the end of the tournament despite a struggling start to the campaign.
After securing eight victories and just two draws from the first 10 Premier League games, Jose Mourinho's side is leading the Premier League table with City six points behind and the Gunners nine points off.
However, Navas believes they still can retain the title - while also refusing to exclude Arsenal among the candidates.
When questioned by IBTimes UK whether the title is going to be a two horse race between Chelsea and City, with Arsenal and Manchester United off, he said: "The Premier League is very long, any rival makes thing difficult for each other.
"Chelsea are in a good form and we have to play well to reach them. But we know there are other very strong teams that are always there, battling for the title. Chelsea and also Arsenal. Last year we already had to suffer a lot to clinch the title".
Navas believes the victory over Manchester United in the last Premier League game on Sunday 3 November, could eventually prove a turning point in their domestic campaign – despite their midweek Champions League defeat against CSK Moscow.
"We are confident in ourselves. This is the most important to get good results. We have not got all the results we wanted so far but the three points against Manchester United are going to be handy for the coming games," he said.
"We have to think of getting the three points in every game because the Premier League is very competitive. We have to win as many as games as we can. Winning against United was a boost for the team."
Meanwhile when asked how David Silva's recent injury is affecting the team, he said: "He is a very important player for us.
"We know how good he is and hopefully he can return to action as soon as possible. He helps us a lot. He makes the difference for us."
© Copyright IBTimes 2023. All rights reserved.