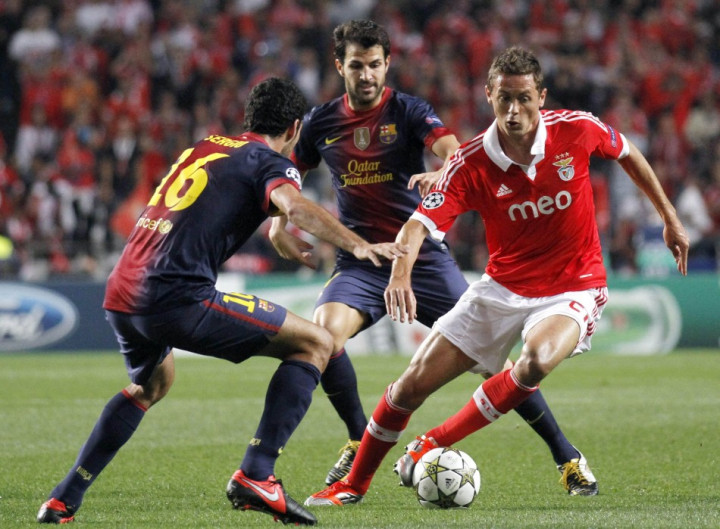 Manchester City have confirmed the English champions have no interest in signing Cesc Fabregas or Sergio Busquets from Spanish club Barcelona. A statement from the Etihad club was quoted by a Goal.com report: "There's no basis to these claims and the club has neither made nor is it planning to make an offer for these players."
Reports of City's interest in Busquets and the former Arsenal captain surfaced only recently, alongside other rumours of Roberto Mancini reviving his long-standing interest in Italy international Daniele De Rossi of Roma. Speculation suggested the former Lazio and Inter Milan manager was preparing for the long-term absence of Ivory Coast midfielder Yaya Toure, who is set to leave on international duty in January, to play in the African Nations Cup in South Africa.
Barcelona president Sandro Rosell hit out at both City and the Etihad club's Premier League rivals Arsenal, over their transfer policies. The 48 year old Rosell spoke to Spanish newspaper Marca, claiming the club's rivals were trying to "destablise" them. However, City have now stressed that no bid will be made for either of the Catalan club's midfielders. They pointed to the summer signings of Everton youngster Jack Rodwell and former Real Madrid youth product Javi Garcia (from Portuguese side Benfica), as evidence of satisfactory midfield options. There has been no similar denial of interest in De Rossi, which is interesting.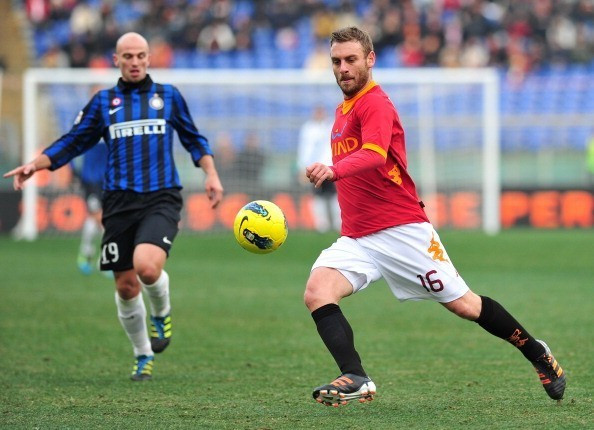 City were strongly linked with a £20m+ move for the Roma icon in the summer but the player himself refused to negotiate. However, De Rossi, who has more than 80 Italy caps, reportedly had an argument with Roma coach Zdenek Zeman recently, which re-started talk of a move to the Premier League. The 29 year old also has a long-time admirer in Spain - Real Madrid.
Finally, talkSport quotes Carlo Ancelotti, the former Chelsea and AC Milan and present Paris St Germain (PSG) boss as admitting the French club has an interest in Roma's De Rossi, who, the report adds, could be available for about £25m.
"He is a great midfielder and I think it is normal that he is in the sights of PSG. We are one of the last clubs to really act on the transfer market. But it remains true that the transfer window is closed. We'll talk in January," Ancelotti explained.