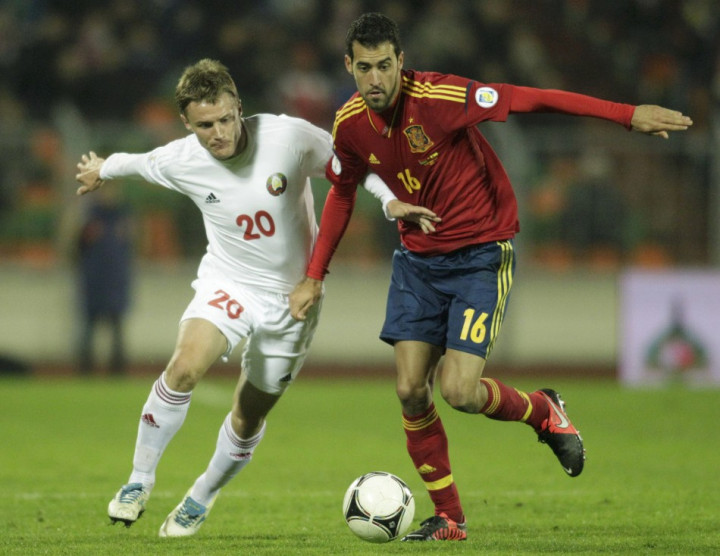 Manchester City are believed to be considering a bid for Barcelona's Sergio Busquets, in an attempt to add to their midfield options. The English champions conceded only 29 goals last season, en route to their first league title in 44 years, but their defence has looked very leaky this year; Roberto Mancini's side have conceded nine goals in seven league games
Busquets, 24, joins Italy international Daniele De Rossi on the list of Mancini's rumoured January targets and should the Spanish international come to the Etihad, he will face competition from the likes of Gareth Barry, Javi Garcia, Yaya Toure and Jack Rodwell for a starting berth. The fact Ivory Coast star Yaya Toure will leave City in January, to play for his country in the 2013 African Nations Cup, could be another reason for the English club to chase Busquets (and/or De Rossi).
However, it is difficult to see how and why Busquets would be persuaded to swap the Nou Camp for the Premier League, particularly since he is a key member of the Catalan's first team. Any potential move will no doubt have to be facilitated by the presence of Toure, who played for Barcelona between 2007 and 2010.
Balotelli Defiant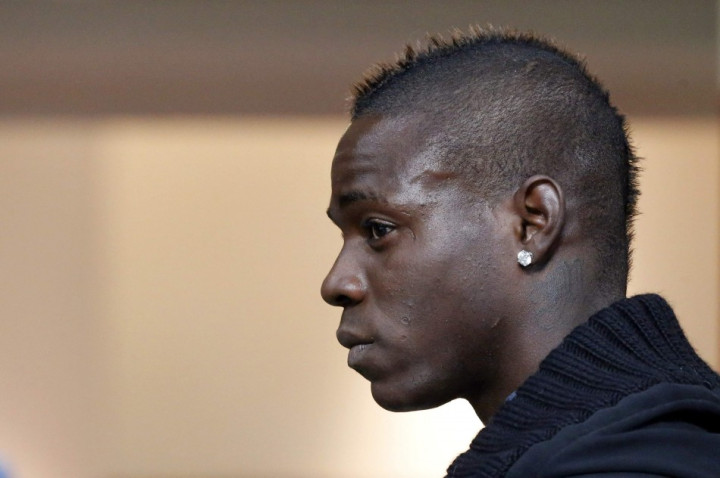 Meanwhile, Mario Balotelli has shrugged off criticism from City executive Brian Marwood over his unsuitability as a role model for the club's younger players. Marwood dismissed Balotelli's presence at the club and insisted Englishmen like Gareth Barry and Joe Hart were better leaders.
"I'm fine at Manchester City even though there are people who like to talk in the newspapers, instead of saying certain things to my face. I don't give a damn," the former Inter Milan striker said, adding, on the question of his supposedly troubled relationship with Mancini, "With Mancini all goes well, we have a good relationship even though someone always tries to put discord among us. We love each other."
Balotelli was in action on Tuesday, playing for Italy in a 2014 World Cup qualifier against Denmark at the San Siro; the stadium his former club, Inter, shares with city rivals AC Milan. The 21 year old scored once and set up Milan midfielder Riccardo Montolivo for another in a sensational performance.