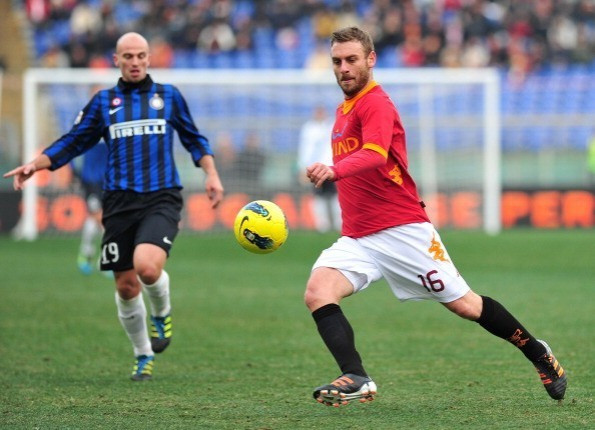 Manchester City manager Roberto Mancini is reportedly set to launch a fresh bid for Italian international Daniele De Rossi in the January transfer window.
The 29-year-old midfielder signed a five-year contract with childhood club Roma in February, which means the English champions will have to bid upwards of £30m to capture his signature.
City were strongly linked with a move for the midfielder this summer and the Metro reported the player's agent did discuss a possible £20- £25m move to the Etihad, on a salary of £170,000 per week. As it turned out, the player himself rejected all talk of a move away from the Stadio Olimpico and hit out at rumours and reports.
However De Rossi did admit City were interested in his services, as well as a few unnamed other clubs.
"I'm staying," the midfielder stated in the summer, adding, "I never asked to leave. People have written all sorts of things, about me, about Mancini. Some of it makes me laugh. Some of it makes me angry. What I can promise everyone is that the day that I want to leave - whether to win the Champions League or to make more money - I will say so in public."
De Rossi: To Stay or Go?
De Rossi, who has more than 80 Azzurri caps to his name, has often been linked with moves away from the Serie A club but, in a display of loyalty not often seen in football today, has equally often rejected transfers. The midfielder was strongly linked to Spanish champions Real Madrid last summer, as well as Manchester United.
"The truth is De Rossi won't leave Roma. He is the future captain. He is already named as the new captain after Francesco Totti. De Rossi has already rejected Real Madrid in the past," ex-Roma striker Ruggiero Rizzitelli told Goal.com last summer, "Two years ago [other clubs] asked for him, but he and [former Roma owners] the Sensi family said no because he is a Roman, a Romanista and he wants to end his career at Roma like Totti."
However, despite Rizzitelli's confidence, Roma fans may have to brace themselves for some bad news. De Rossi has admitted in the past he would like to play in the Premier League one day.
"I have received many offers from English football, and I must say that I feel attraction for it," De Rossi said during the summer's European Championships, adding, "I like English football very much. I think now it's probably more interesting than Italian football. There are lots of outstanding and talented players, as is the case for Spain as well."
Still Room at the Etihad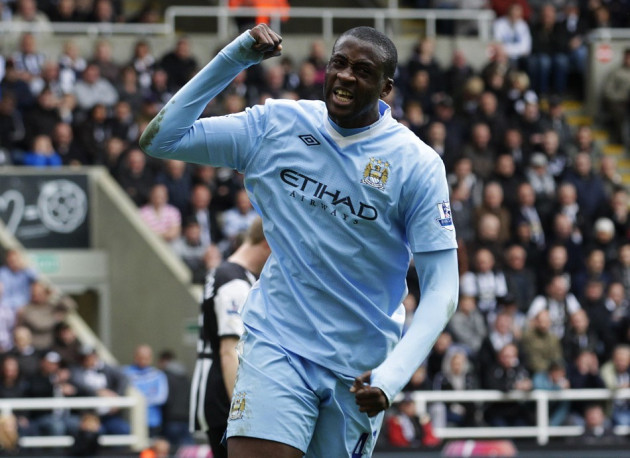 Mancini's unsuccessful summer pursuit of De Rossi eventually led to the signing of Everton youngster Jack Rodwell for £15m. The 21 year old midfielder was earmarked by Mancini as a "good player for our future" and the former Lazio and Inter Milan boss then also admitted he was still looking to sign more players.
City will lose an absolutely critical first team player in midfielder Yaya Toure in January 2013, when the Ivory Coast international leaves to play for his country in the African Nations Cup (ANC) and De Rossi is clearly seen as the perfect replacement while the former Barcelona man is unavailable and a wonderful complement to the Ivorian international when both are fit and available.