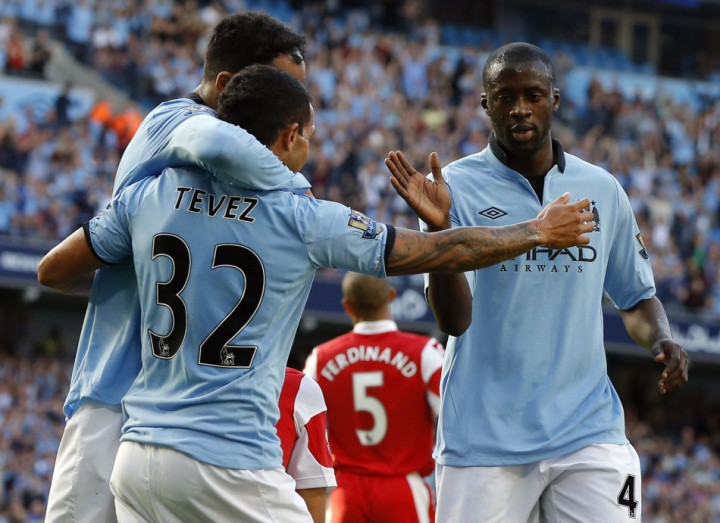 It is poetic justice of a sort. After having spent the better part of the last two seasons chasing young talent from Arsenal, Catalan giants Barcelona will reportedly have to contend with English champions Manchester City raiding their youth academy and first team for some of La Masia's finest.
City have appointed Ferran Soriano as the new chief executive and the former Barcelona vice president (2003 - 2008) began by describing he intended to fulfill the club's enormous potential and praised the vision of his new club's owner and board.
The task at hand for Soriano is simple - ensure a stream of world-class players but monitor the balance sheet, so as to not fall afoul of UEFA's Financial Fair Play (FFP) regulations... over which the club has already been warned. Financial reports suggest City spent nearly £174m on wages last season and that figure is something Soriano will have to cut on an emergency basis.
However, the tightening of purse strings (evident in the club's prudent summer transfer dealings... until the last day of the window) cannot come at the expense of on-field talent and this is where Barcelona's famous La Masia academy comes into play.
Goal.com reports Soriano has targeted youngsters like Sergi Roberto, Gerard Deulofeu and Cristian Tello (who was linked with a move to Liverpool earlier this summer) and given he is familiar with the Catalan club's finances, coach Tito Vilanova and president Sandro Rosell may have their work cut out. The report also adds that senior players like David Villa could also be targetted.
Meanwhile, Barcelona have responded by opening contract talks with youngster Deulofeu. The 18 year old winger has earned rave reviews in recent seasons, was top scorer for Barcelona's youth team last season with 13 strikes and has been registered in the club's Champions League squad. As things stand, the youngster has two years left on his present contract but Barcelona fear the £8m release clause in that deal could persuade some clubs to take a gamble on the talented player.
City Football Academy
As part of the club's planning for the future, City have announced the construction of a £100m training centre, to be ready in the next two years, which they claim will put them on par with the likes of Barcelona and Real Madrid. The English champions hope this will convince UEFA, who are taking an increasingly dim view of their spending, of the long-term sustainability of the club.
Finally, Barcelona are reportedly hot on the trail of yet another player being described as the "new Messi". Spanish newspaper Marca reports club officials are concluding a deal for Malaga's 13 year old Brahim Abdelkader Díaz but disagreements over transfer fees still persist, with the financially troubled La Liga club holding for something in excess of £80,000 while Barcelona are reluctant to pay more than £40,000.