Residents of Tameside in Greater Manchester are three times more prone to coronary heart disease than inhabitants of London making it the 'heart disease capital' of UK, according to a new study published by the British Heart Foundation as part of its Fight For Every Heartbeat campaign.
The three-year research, which was published in The American Journal of Medicine, found Tameside topped the chart by leapfrogging Glasgow in the latest figures for 2009-11.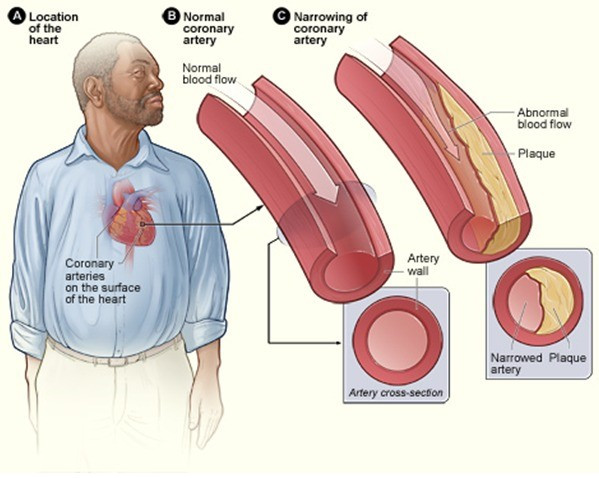 The latest figures suggest that there are 132 deaths per every 10,000 people in Tameside, beating Ballymoney in Northern Ireland and Glasgow. Ballymoney saw 129 deaths per every 10,000 people, while Glasgow witnessed 128 deaths per every 10,000. The situation has vastly improved from the earlier three-year figures where Glasgow recorded 151 deaths per every 10,000 people.
A BHF spokesperson confirmed the news, saying Greater Manchester residents faced a risk three times greater than people living in Chelsea and Kensington in London. She said that compared to Tameside (132 deaths/10,000 people), the figure for the London borough, which was the lowest in the UK, was a paltry 39 deaths per 10,000 people.
The lowest heart disease death rate in Scotland was recorded in Moray, with 56 deaths per every 10,000 people.
However, the number of people succumbing to coronary heart disease in Tameside has dropped from the 2007-09 report. The figure for that period stood at 140 deaths per 10,000.
Professor Peter Weissberg, the charity's medical director, said: "These latest figures expose staggering inequalities in death from heart disease across the UK. But it's unacceptable that people continue to die from heart attacks, regardless of the postcode.
"Coronary heart disease is not beaten yet- it remains the single biggest killer in the UK. We urgently need people to unite behind our quest to fund research to eradicate this deadly disease wherever it strikes," he added.
BHF professor Mark Kearney spoke about the importance of funding to eradicate the disease: "I hate seeing the impact on children, parents and grandparents. I'm searching for a breakthrough but medical research costs money and we urgently need support to get rid of the misery."
NHS corroborated the fact that coronary heart disease was the biggest killer in the nation, stating that 82,000 people died each year due to heart-related diseases.