Ajax coach Ronald de Boer has suggested that it would be impossible to keep star midfielder Christian Eriksen if a big money offer arrived.
The Denmark international has established himself as one of the hottest properties in Dutch football after becoming a first team regular in his teens and helping the club win the league title last season.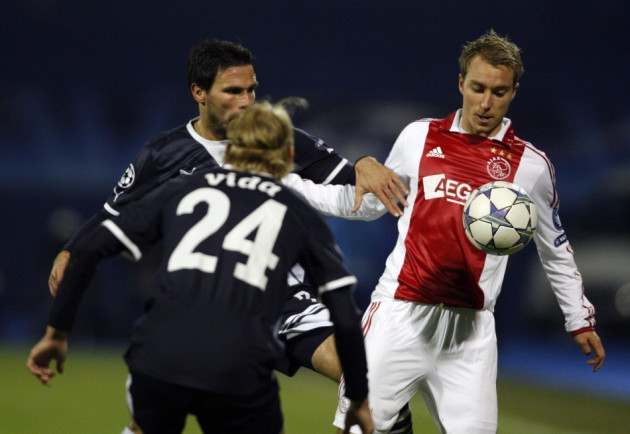 His impressive displays both domestically and in the Champions league have caught the eye of a number of Premier League clubs, with Manchester United boss Sir Alex Ferguson previously praising the young midfielder.
"He's a good player - a typical Ajax player who is good on the ball - but we already knew that," said the Manchester United manager. "We have many young players at the club, but we are always looking for talent. It's impossible to predict."
Earlier this week Ajax coach Marc Overmars suggested that Eriksen had refused to sign a new deal, which led to more speculation that Manchester United would make an offer.
Now the comments from De Boer, whose brother Frank manages the Dutch side, have further highlighted that Eriksen could well leave Ajax if the right offer arrives.
"Eriksen is only 20, but already seems older than he is. He has so much talent and of course it is difficult to keep him," De Boer is quoted as saying in Talksport.
"I think he is a player for Madrid or Barcelona but I think one more year at Ajax wouldn't hurt him. Although that's difficult - I can't predict next year he will be at us.
"It would be great to have him in the team but if a team comes along and puts a big bag of money it would be impossible for Ajax to keep him."
The 20-year-old has already won 30 caps for Denmark and has two league titles to his name, having broken into the Ajax first team after coming through the famed academy.