Zlatan Ibrahimovic thinks Manchester United have been their 'own enemy' in the race for the Champions League but says the Red Devils are certainly 'in the hunt' for the coveted top-four spots. United secured a comfortable 3-0 win over Premier League champions Leicester City on Sunday (5 February) and are just two points away from catching up with Arsenal, who surprisingly occupy fourth position.
Ibrahimovic, who has taken to life in the Premier League like a duck to water, cursed United's missed chances but thinks his side are still in with a chance of returning to Europe's top table.
"We have missed (out) in a couple of games by not winning them. If we had won them the situation would have been totally different," Ibrahimovic told The Daily Mail.
"We are working hard and we really want to reach the top-four and the Champions League. To be champions it will be hard but this is our aim and we don't give up. I think we are back in the hunt. It was a big gap couple of months ago but it is smaller now.
"We have been our own enemy. If we had won our games and got the points we should have got the situation would have been totally different. But okay, now we look at other teams and hope they lose points."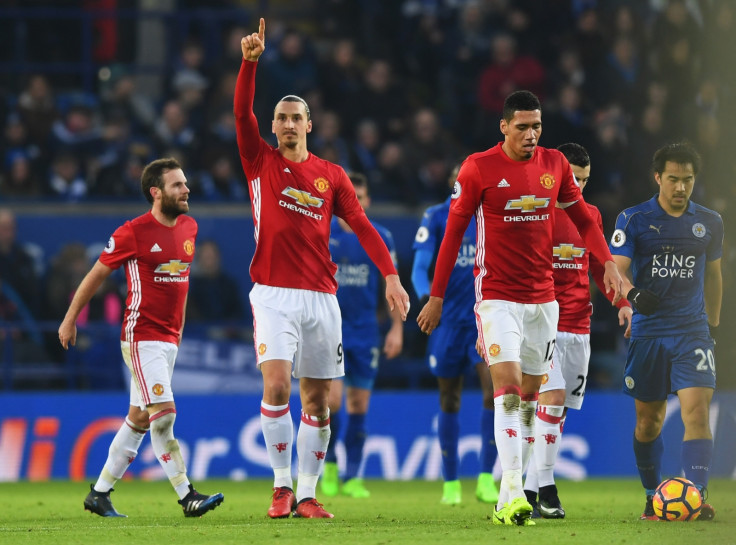 Ibrahimovic's strike at The King Power Stadium on Sunday was his 15th in the Premier League and 20th in all competitions this season. The indomitable Swede has now scored 20 goals or more in his last 10 consecutive campaigns but was keen to stress that in his mind, the team comes first.
"For me the main objective is to help my team win and do their best and afterwards we see what happens," Ibrahimovic added. "We have some games left so hopefully I will get more.
"I have a target in my head but I will not say it! I am not there yet. But I have a target and it is something I have been doing every year and it is nothing new for me. I keep producing. I have 20 goals and seven assists. The statistic is in reach like it has been before in other years, except for last year which was a crazy year!"