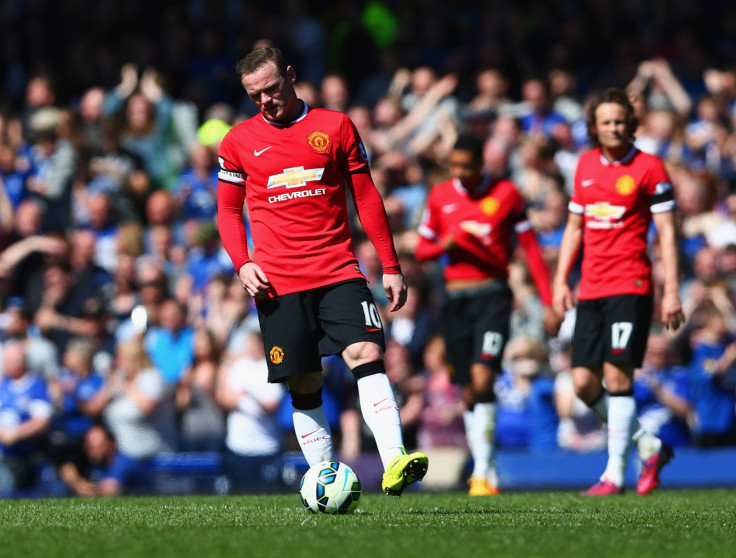 Manchester United striker Wayne Rooney insists that the Red Devils are in a position to challenge for the title this season after getting back into the Champions League in the last campaign.
The striker adds that it would be a failure if they do not add to their trophy cabinet, something they could have done last season if they had beaten Arsenal in the quarter-finals of the FA Cup. They are likely to splurge in the market yet again and the England international believes that a couple of signings should do the trick.
David Moyes' appointment had disastrous implications for the club, who ended the season at seventh spot, a far cry from what they have achieved under Sir Alex Ferguson. The former Everton manager was shown the door unceremoniously before the end of the season, with Ryan Giggs taking over the role as manager.
Louis van Gaal has since come into the fray and spent a massive amount of money to bring United back to winning ways, but were heavily debilitated by their inability to start the season on a winning note, collecting only 13 points from a possible 30 last season.
However, they improved heavily in the second half and were among the better performers, but trailed off at the end of the campaign, allowing Arsenal to take the third spot and leave them having to play a tricky qualifier to get into the group stages of Europe. Rooney believes they can learn a lot from their misgivings last season and push to go further this season.
"I honestly believe we will go far next year and won't be far off challenging for the league," Rooney said.
"If you look at the first 10 to 11 games we only had around 13 points, and if you look at where we finished I think it shows we could have been up there with a better start. We've dominated and outplayed most teams this season but haven't taken our chances to win those games, it could have been a different story if we had.
"The most important thing is that as a squad, including the manager and myself, we believe we are close to challenging for the title and with a couple of signings we will have a good chance of doing that.
"It would be good to win as many cups as possible, a club like Manchester United should be winning trophies and hopefully next season we can put that right," he concluded.