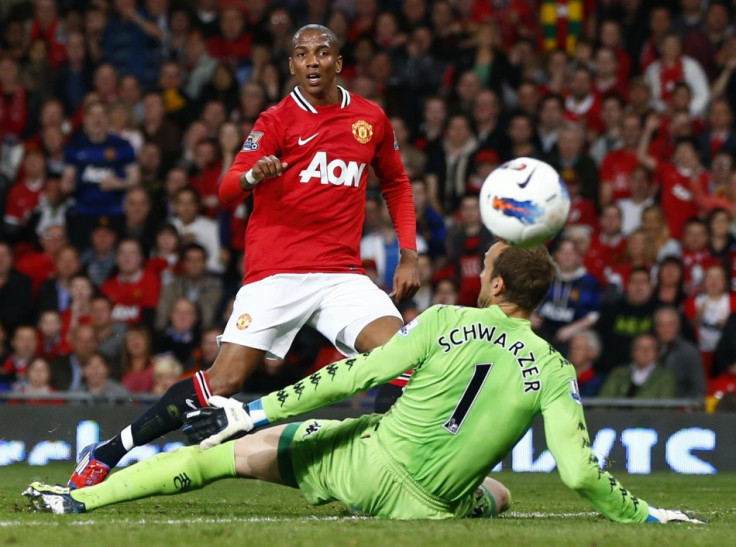 Manchester United star Ashley Young has claimed manager Louis van Gaal is a coach who makes individual players better as it has been proved by the improvements of Marouane Fellaini and himself.
The 29-year-old winger moved to Old Trafford for a fee close to £17m ($26m) but after struggling to replicate his Aston Villa form with both Sir Alex Ferguson and David Moyes, some reports in summer 2014 claimed he was ready to become one of Van Gaal's first casualties.
Fellaini, meanwhile, was also under fire during his first season after failing to justify the £27.5m fee United paid to Everton to secure his services. But the pair stayed at the Premier League giants and have become crucial assets for the Dutch boss.
Dutch winger Arjen Robben recently claimed his former manager is "a coach who makes individual players better" and Young agrees with the Bayern Munich star during an interview with ManUtd.com. He said: "There are obviously players in the team who have improved.
"When the manager asked us to do a job at the start of the season, he was honest and truthful in what he wanted to do."
"We all wanted to impress, especially when he came in during pre-season as a new manager. Everybody wants to do well and we've kicked on from there. We've now come down to the business end of the season and this is where it is vitally important to pick up points until the end."
After Young scored the winner against Newcastle United, Van Gaal said the England international was the perfect fit for his style and due to his versatility, he has adapted to play both as a wing-back and in a more attacking role, starting a total of 14 Premier League games despite suffering a couple of injuries.
"I am enjoying things. I am playing week in and week out. We have got competition for places, which is always healthy," Young said.
"Everybody has got to be on their toes and you see that in training, when the competitiveness is there. If you have got that in training then you take that on to the pitch. I am really enjoying myself, playing well and fingers crossed that will continue. As a player you have got to have confidence in your own ability and I have definitely got that. I have gone on a run of games when things have gone really well.
Meanwhile, Fellaini has netted four goals in 11 Premier League starts, including the opener during his impressive performance against Tottenham on 15 March. Speaking about the Belgium international, Young added: "He has been very important for us.
"He has been in the team and when he is in the box, I'm not sure many teams can handle him. You saw against Spurs that he was fantastic at getting in the box and looking like a striker at times. I think he likes playing in that position. We just have to utilise his strengths and I think we did that really well on Sunday."