Playing poorly, looking lethargic and rescued by a slice of luck. Sounds like Manchester United before their swashbuckling 3-0 victory over Tottenham Hotspur. But that was the long and short of Liverpool's 1-0 win at Swansea City and I couldn't be more pleased.
Being able to pick up three points in what was a tight game keeps us in the fight for a top-four spot and the match showed we know how to dig deep and grind out a result. As much as it would have been great to play every game in the manner we did last season, with a high-intensity pressing game and a flurry of goals, we don't have as much quality up front this year.
The gaping hole left by Luis Suarez still looms large, while Daniel Sturridge is still working his way through the gears to full sharpness, but the team ethic is certainly flowing through the players; that was clear to see as everyone piled in to congratulate Jordan Henderson after he scored.
With that goal, Liverpool maintained their grasp on the battle with Manchester City, Arsenal and United, with Spurs and Southampton not too far off, in the race for the Champions League places. Chelsea may have dropped two points but it would still be a miracle if Jose Mourinho's throwaway comment made in February comes true and the Reds do prove to be title contenders.
On City's current form, it wouldn't be out of the realms of possibility for us to finish second, but that's more of a dream scenario than anything else. Getting third would be great, helping us avoid Champions League qualifying games at the start of next season, but finishing anywhere in the top four remains the aim.
Forget El Clasico on Super Sunday
And that brings us to Super Sunday. Forget Barcelona taking on Real Madrid in what could be another thrilling El Clasico, with the summit of La Liga looking deliciously tight. No, United v Liverpool will be the one that occupies the hearts and minds of fans and neutrals alike come 22 March.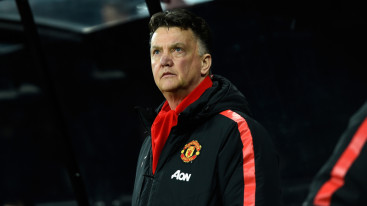 With Van Gaal's men starting to click in their new formation, it will be tough for Liverpool to break them down but surely that goes the other way, too.
United won't be looking forward to facing a team that hasn't lost in the league since, well, the Old Trafford lot walked away with a 3-0 win in December 2014.
And this is the biggest "derby" in the Premier League; no one at Anfield has forgotten the United defeat earlier in the season and it will be as much a revenge battle as a clash of two teams pushing for three points.
Hopefully Liverpool will have more punch to their football and will be boxing clever when it comes to the sparring match that is sure to unfold at United's theatre of nightmares.
What role will Steven Gerrard play?
But will Steven Gerrard get the chance to kiss the camera after scoring a screamer against United like he did a few years ago? Tricky one, that. It's our captain's last game as a Red against his Manchester rivals, on his home ground.
Gerrard won't want to miss that battle and there are echoes of the Real Madrid game at the Bernabau where he started on the bench, with Rodgers bringing him on for a cameo with about 20 minutes to go. Sentiments will be running high and he is a big player for the big occasion but, on our current form, Gerrard would be better starting on the bench.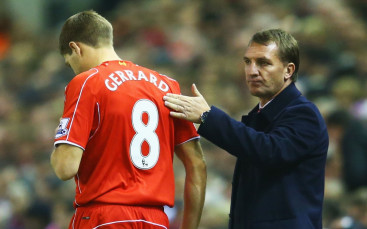 Henderson is doing a fantastic job in the middle of the park, his confidence increasing with every game. And he's scoring regularly too, which will be a boon for him.
Meanwhile, Joe Allen is proving why Rodgers put so much faith in him a few years ago and he was arguably the best player on the pitch in our win against Manchester City a few weeks ago. Gerrard won't play a wing-back position, while Emre Can is doing a wonderful job as part of a back three, a role our skipper was touted for earlier in the season.
And that leaves the front three slots. Sturridge will most likely start up front, with either Adam Lallana, Philippe Coutinho or Raheem Sterling taking the other two advanced slots. And what ain't broke don't need fixing.
It would be far better for Gerrard to come on after 60 minutes to add his influence then, in turn breaking down what will surely be a stubborn United side. Then perhaps in the 87th minute, with the scores tight, our captain will step up with a free kick that is whipped past the flailing arms of David de Gea and into the United keeper's top corner, with the trademark camera kiss the outcome.
Rodgers certainly has a lot to think about before the battle of wills with Van Gaal takes place at Anfield but at least he knows if Liverpool's slick passing fails to break down the United side, a slight tactical change and a sprinkling of luck can allow the Reds to drive on for a scrappy win.
Stacey McIntosh is chief sub-editor of IBTimes UK. He has previously written for Metro and Men's Fitness. He is also the founder of Love Your Content, a creative agency for sports, health and fitness companies. Follow him @loveyourcontent.