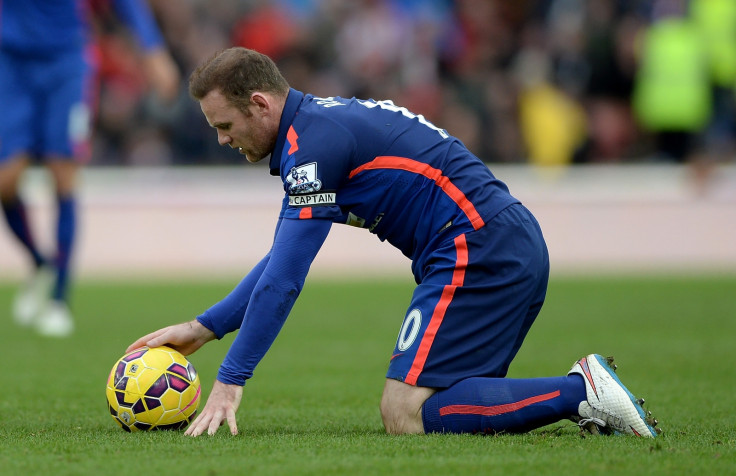 Manchester United captain Wayne Rooney has been warned his place in Louis van Gaal's first team is under threat after the Dutch coach admitted the skipper may become a victim of attempts to add balance to his first team.
Rooney has occupied a deeper role for United in recent weeks, with Robin van Persie and Radamel Falcao leading the line. And Van Gaal faces a selection dilemma in the coming weeks with record-signing Angel Di Maria having returned from injury.
And the 63-year-old boss says Rooney may be dropped as he tries to fit all of his attacking gems in the United team in the coming weeks against Southampton and Queens Park Rangers in the Premier League.
"It's dependable on how the balance in the team is," Van Gaal said of his captain's role. "I need balance in the team. I'm looking for the balance.
"I hope to perform better because then the game shall be more attractive. I don't know if I shall use him always because it's also dependable of the form of the strikers.
"He's also a very good striker so I can use him on different positions and I like that because I like multi-functional players. I normally buy more multi-functional players than specialists."
Injuries have forced Van Gaal to delve into the United academy to supplement his first-team squad, with Paddy McNair and Tyler Blackett both earning their debuts this season, while James Wilson and Adnan Januzaj's progression has continued with a spate of appearances.
"I have had the time to know all my players," he stated. "That's another exciting time because that's why I became a manager.
"I want to work with young people. It keeps you young and you can make a team out of it. Now we are still building up and in the process."