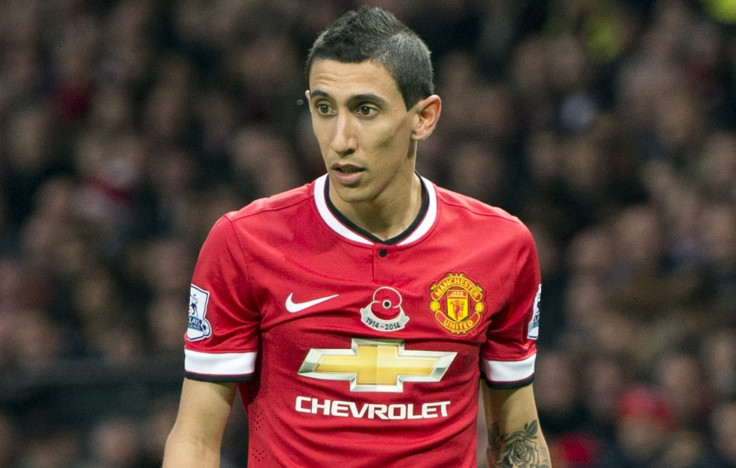 Mike Phelan represented Manchester United as player and assistant manager, winning five Premier League titles, the FA Cup, League Cup and European Cup Winners' Cup in the process. Now working at Norwich City, he has agreed a series of exclusive columns with IBTimes UK.
In his latest column for IBT, Phelan talks about the demands of the festive period and the reasons why this could be a defining chapter in Angel di Maria's Manchester United career.

We're about to enter the Christmas period, the most congested portion of the football calendar. Players need to understand the requirements of this period, the magnitude it has with supporters, the fact that you're going to lose points over the festive period.
But when you have the experience that Manchester United have in their ranks, you can get through Christmas and all its demands. Yes they've signed a lot of new players, but those players have all had Christmas periods in their home countries, albeit maybe not as intense as the Premier League. Players at top clubs know what is demanded of them and how to get this sort of period; they adapt quickly, that's why they're top players.
One player I can really see coming to the fore over the next couple of weeks is Angel di Maria. In fact I don't see why he can't take the Premier League by storm in the second half of the season. He's been terrific since he joined United, and, with his hamstring injury, he will have had the opportunity to sit back and take stock of the Premier League. That period on the sidelines can actually help your development, it allows you to see things a bit differently, see where you're going wrong.
After playing the last half-hour at Aston Villa, Di Maria will be fit and ready to go. He'll be more than fresh, and I can see him being a real addition to United's ranks in the Christmas period.
Captaincy is a natural progression for Rooney
There are many leaders at United, but Wayne Rooney is a leader in performance and a leader in personality, so the captain's armband a natural progression for him. Some players are ready to take responsibility from an early age, while some realise it a bit later.
In his early days at United, there were already terrific captains in that squad, so, when it came to selecting a skipper, the management team were never going to look beyond the ones we already had. Certainly with Wayne, he was someone that needed to be the captain. When you're a person like Wayne, whose character is big and whose performances are big, eventually, with the right learning curve, the credentials are there to be a captain.
Players respect someone like Wayne, and he will certainly gain authority from that. At Manchester United the captain has to have character, has to lead from the front. That's why Wayne has been given the job by Louis van Gaal.
And it's certainly working out for them; United are getting results, and they are on a run now, despite dropping points against Villa. The Christmas period gives them a nice run of fixtures, and they will be excited about the challenge. They are in a position where any mistake from Chelsea and City could see them capitalise, and they can be a threat to anyone.