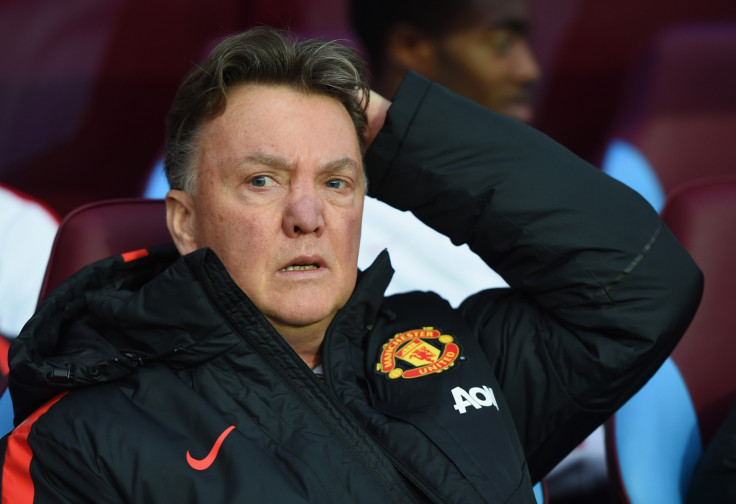 Louis van Gaal has hit back at accusations claiming Manchester United play a long-ball game, even though stats show the 1,861 long passes played by his side in the current Premier League season is the second highest behind Burnley's 1,877.
After the 1-1 draw against West Ham on Sunday 8 February, manager Sam Allardyce said his side couldn't cope with Van Gaal's long-ball game following Marouane Fellaini's introduction in the second half and the Hammers eventually conceded a late equaliser from Daley Blind.
But the Dutch manager denied the accusations and claimed his side play "ball possession".
"When a colleague of mine [Allardyce] is saying this kind of thing then, yeah, you have to see the data and you have to put the data in the right context," Van Gaal said.
"I think the media is also coming to the match and you have a lot of opinion about me, or the game, or the players and now you say that you have no opinion.
"When you have 60% ball possession, do you think that you can do that with long balls? Yeah, long balls, in the width, to switch the play. You have to look at the data and then you will see that we did play long balls, but long balls wide, rather than to the striker.
"A ball to the forward striker is mainly called long ball play. Because I expected this question, I have made an interpretation of the data for this game and then I have to say that it is not a good interpretation from Big Sam. It is not so difficult also to read that."
Meanwhile, Van Gaal confirmed Michael Carrick will be on the sidelines for the next Premier League game against Burnley at Old Trafford on Wednesday 11 February.
The vice-captain has not featured for since the 0-0 draw with Cambridge United on Friday 23 January after suffering an ankle injury.
Meanwhile, Luke Shaw will also miss the Burnley game after being sent off at West Ham.
"Only Michael Carrick is injured. Luke Shaw is of course suspended so I have to choose out of the rest. Yesterday I played five players of my selection in the second team [Under-21s] and they won against Chelsea," Van Gaal said.
"But I have to see how the players have recovered from the match against West Ham United - that was a tough game, we had to fight until the end so I have to look and see how they have recovered."
Meanwhile, the manager expressed his delight after academy star Paddy McNair committed his future to the club with a new deal.
"You have seen that I let a lot of players play in the first squad this season and I think that he has developed himself the most, so I am very happy that he has signed already. I am always happy to sign young players because that gives a good spirit to the youth academy," he said.
"Paddy has risen through the ranks to become an integral part of the first-team squad. He has all the attributes to develop into a top player. Promoting youth players is very important both to myself and to the club and I am delighted Paddy has signed a new contract."