Manchester United captain Wayne Rooney is "overweight and slow" and faces a defining campaign at Old Trafford under Jose Mourinho, according to Paul Parker. The England skipper faces pressure over his role this season following the arrival of Zlatan Ibrahimovic and Paul Pogba following a string of campaigns where his influence has waned.
Rooney scored in the Premier League opener against AFC Bournemouth to take his tally for the club to 245 – just four behind all-time record goalscorer Sir Bobby Charlton – yet his position is not guaranteed under Mourinho. The Sun understands the 30-year-old will not be offered an extension to his contract, which expires in 2019, during the next 18 months and the player has been told he must fight for a new deal.
Amid the scrutiny over Rooney's role at United, Parker has weighed into the debate with some strong criticism of England's all-time leading goalscorer. The two-time Premier League title winner with United has attacked both Rooney's physique and his loss of pace, challenging him to show his worth this term.
"This is a defining season for Rooney," Parker told 888sport.com. "It's no longer about him breaking records but finishing his career at Manchester United. He needs to show his worth and that he deserves to be in the team and not just because of marketing.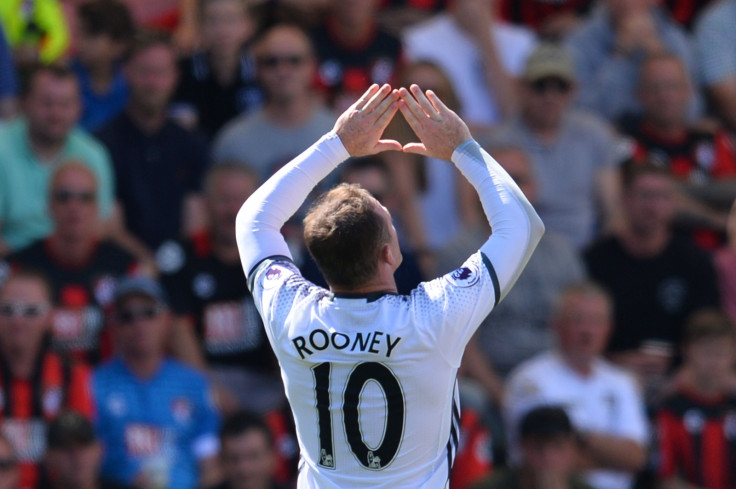 "As much as people appreciate what he's done over the years and how many goals he's scored, football is about now and being judged on now. If someone had only heard of Wayne Rooney but seen him now they'd think 'Who is this fella? He's overweight and slow. That shot was terrible, and it looks like he can't move or shift his body quick enough.'"
Though United made short work of Eddie Howe's Bournemouth in the 3-1 win at the Vitality Stadium, Parker was less than impressed with the display. The former England full-back feels Mourinho needs to sign at least three more players to supplement the squad and ensure the Portuguese coach's first season ends with the title.
"They still need a forward and a centre-half and another midfield player," he added. "Manchester United aren't finished yet; they can't be because that present squad just isn't going to win the league and Mourinho is all about winning the league."
"Would you say United can even finish top four after what we saw in the Bournemouth game? I'd have to say not really. Liverpool look good and Arsenal will improve. Tottenham and Chelsea are hard to break down and will be in there. So United have some work to do between now and the end of August to bring in at least three players to guarantee a Champions League spot and maybe win the league."