Manchester United, Chelsea and Barcelona were put on alertby Marco Verratti's agent Donato Di Campli after he admitted that his client could leave Paris Saint-Germain in the summer in order to realise his dream of winning major trophies.
It is a contrast from his statements earlier in the month when he suggested that his client will honour his contract, which runs until the summer of 2021, with the Parisian club.
Verratti has spent the last five years with the Ligue 1 club amassing 13 domestic league and cup titles while establishing himself as one of the best young midfielders in Europe. The Italy international has continually been linked with a move away with a number of clubs across Europe showing interest in signing him including Italian giants Inter Milan and Juventus.
The 24-year-old committed his future to PSG last year when he agreed a deal until the summer of 2021, but his representative has suggested that he could look for a move away in order to win major honours, something he believes the French club are incapable off at the moment.
"It is an extremely complicated situation. He wants to win things and PSG, as they are, cannot win. He has been in Paris for five years and now he needs to consider whether he wants to earn a lot without winning or earn and become a champion," Di Campli said, as quoted by ESPN.
"It is not about the money. Whoever wants to buy him is going to have to pay a lot, because one thing is for certain -- if he leaves PSG, it will be to join a top European club.
"We have not yet seen the true Verratti. He is only 24 and he is hardly playing in the perfect surroundings," the Italian midfielder's agent added.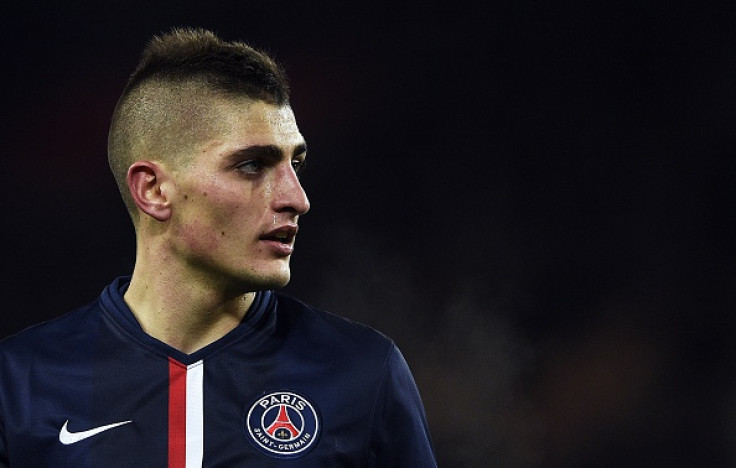 However, PSG will be reluctant to let one of their key players leave and will hold the advantage if they enter into negotiations owing to the length of the midfielder's contract. Patrick Kluivert – their director of football – has made it clear that they have no intention of allowing Verratti to leave this year.