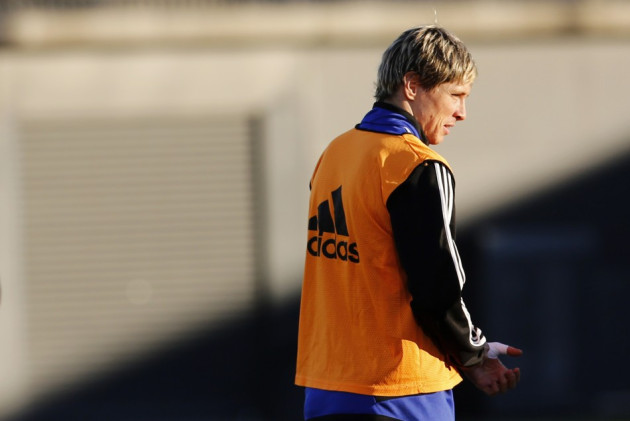 Chelsea will consider selling Fernando Torres if they succeed in securing the services of Wayne Rooney as they look to take advantage of the Manchester United striker's return to England.
Torres has endured a tough three seasons with the Blues, and though the striker had a somewhat successful campaign over 2012-13, he has failed to have the impact in the big matches that was expected when he signed for British record £50m.
Atletico Madrid have been connected with a possible move for the Spain international, but Torres has continually insisted he is happy at Chelsea and believes he can return to his best under Jose Mourinho; the fifth manager the sriker will work under since moving to the club in the 2011 winter transfer window.
"I am feeling more important than in the past, so I think the future will be even better," he said at the end of last season. "When you are involved and you feel you are an important part of the team, you feel much better.
"I will be a Chelsea player, why not? I signed five years here, I have a contract and I want to do many, many things in this time. I still have three years and, hopefully, more."
But the Independent is reporting that Torres could now be sold in a plan by Mourinho to get Rooney, who has been forced to return home from United's pre season tour of Thailand because of an hamstring injury, to west London.
Rooney's future at United is far from certain despite David Moyes continually claiming that he is not for sale.
The Premier League title holders would be loathe to sell one of their best players - though Rooney was somewhat disappointing last season - to a big rival and Moyes will likely try and find an overseas destination for the England international if he wants a move away.
For Chelsea, the acquisition of Rooney would improve their title chances even further with the side already having done some shrewd business this summer by signing promising young German Andre Schurrle and Dutch midfielder Marco van Ginkel.
The west London club are also believed to be considering letting Demba Ba go despite only buying the striker last January and watching him flourish immediately after his move.