Chris Smalling says he is looking forward to making an impact for Manchester United once more, with the side facing a tough schedule ahead as they look to keep their lead in the table and make a play for the FA Cup.
United are currently 15 points ahead of Manchester City in the table, and the club are all too aware of their mistakes last season which led to losing an eight point lead, and as a result the domestic trophy.
While Smalling knows that the pressure is at an all-time high for the squad to deliver on all fronts, he's keen to show he's up to the challenge after recovering from injury.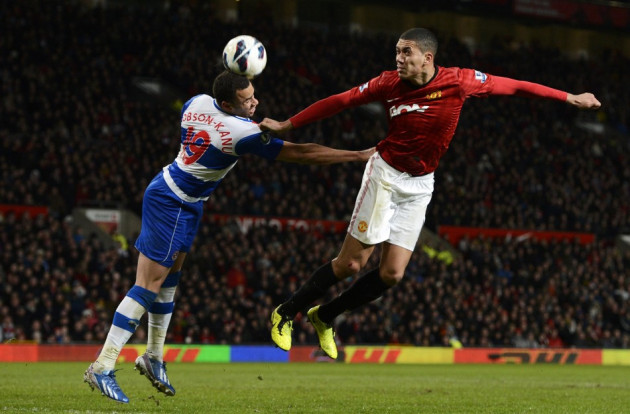 He told Sky Sports: "We've got Saturday-Monday [against Sunderland in the league and Chelsea in the FA Cup replay], and there are a lot of games coming up.
"Now that I'm back playing [after injury], I hope to make an impact and keep the season going.
"They are two big games, one in the league and one in the cup, and could go a long way to deciding those competitions."
Smalling also added that he believed United wouldn't get complacent with their table lead, particularly after suffering disappointment in the dying minutes of their last campaign at the hands of their cross-town rivals.
"The way we lost title at Sunderland has been a motivating force all of this season," he explained.
"Even when we've been a goal behind, there have been a lot of comebacks to get things from games.
"I think people have been looking back at last season and you don't want to experience that feeling again. I think it has shown throughout the whole season so far.
"It was one of those situations, going into the Sunderland game, where we didn't think we had a chance.
"But to get so close in the end to winning the title, makes it even worse.
"I wasn't involved that day because I got injured in the previous game against Swansea so, if anything, it was a double blow."