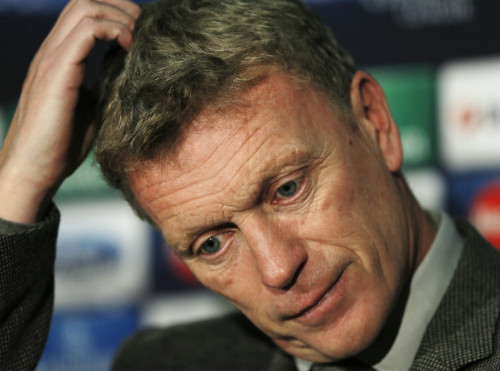 For most of those who follow Manchester United, particularly the younger generation of fans, life after Sir Alex Ferguson's retirement is pretty much the same as life after death. Most of us never seen a change in management before, it is unchartered territory. Sure, we've witnessed other big clubs struggling and losing their managers every once in a while, but never really knew how it felt to stand in their shoes.
When Sir Alex called it a day and anointed David Moyes as his successor, many United fans disagreed with his choice. But, of course, they respected and supported the decision; Ferguson wanted to maintain the continuity and stability which has underpinned United's success, and who were we as fans to argue?
But now the pressure really is heating up. Many fans have already lost patience and want the Scotsman out of Old Trafford even before the next match. As United continue to stutter, so the fans continue to fulminate on forums and social media.
Maybe the nostrum that continuity and stability is essential to football success is now just an outdated, romantic folly. At the end of the day, it's the silverware in the cabinet that counts and, from the owners' perspective, how much revenue can you get for the club every single season. A lengthy period of foundation work, the sort Ferguson enjoyed before he began to harvest trophies, is no longer feasible; each year must be a 'productive' year for the fans and the club.
This reality applies to every manager up and down the league. Multiply the standard level of pressure by ten, and you get what today's United's manager has to face on a daily basis. In this blazing, unrelenting light, Moyes is thus far coming up short. The Premier League title is slipping away and nobody would predict United will go far in the Champions League. His only chance is to win the League Cup, while finishing on the top four.
Even more frustrating to many fans is the style of football Moyes purveys – or the lack of it. Since Moyes took over United have shown no glimpse of progression or coherence. The way they play is boring and easy to break down. Moyes' strategy is predictable and cannot adapt to the more dynamic style that the likes of Chelsea and Manchester City offer. Who would want continuity and stability if all they're going to get is continuous mediocrity?
From this correspondent's perspective, it's totally unreasonable to sack Moyes after his first season. The Scot must be given the chance to evaluate and build. I agree that the transition must be as quick and smooth as possible, to avoid any corrosion of Ferguson's remarkable legacy, but to change managers in the manner of Chelsea or City did is way out of character.
On the other hand, however, Moyes must realise that he has to upgrade his own skills – his knowledge of the game, and his man management - to perform better. He has the luxury of going to Ferguson for advice, and this resource must be mined exhaustively. Alongside Moyes, Ed Woodward must learn fast from his predecessor on how to be a savvy negotiator, working with Moyes to out-fox the sugar-daddies and secure a quorum of special new players.
We should let Moyes keep developing alongside the team for two seasons and see where United are heading. If there's significant progress in terms of where we end up at the end of the next season, and in our style of play, I think it's worth giving the current manager our long-term backing.
Of course the fans can be critical, as long as they continue standing and singing in support of the team all the time. Being critical is a must, but calling for the manager's head at January is clearly nonsense. The post-Ferguson era is a new experience for the vast majority of us – let's just enjoy the ride.
Robby Goesti is a life-long Manchester United fan and an active member of the club's Indonesia branch.
To read more about the group, or attend one of its events, go to the website or follower on Twitter @UtdIndonesia.