Cristiano Ronaldo says he's ready to return to Manchester United and will put up a good fight for Real Madrid at Old Trafford in the Champions League, with the superstar admitting he still holds a special place for his old club as he considers his future.
Speculation has been surrounding Ronaldo's future with Madrid this season, particularly after he revealed he was unhappy at the club at the beginning of their campaign.
The former United man has often been connected with a move back to his old club, with Sir Alex Ferguson singing the praises of the 27 year old on many occasions.
But Ronaldo insists he is concentrating on his career at Madrid, and will do his best to knock United out of the Champions League when the sides face one another in the round of 16.
"I still have great feeling of friendship and love for them [United], they're a team that have done a lot for my career," he said, according to the Manchester Evening News.
"The fans know me well and I have a lot of friends there that I keep close to my heart.
"But now I am defending Real Madrid's colours. It's a bit of a sad feeling I guess, but I want to score, and for us to win, and that would make everything better."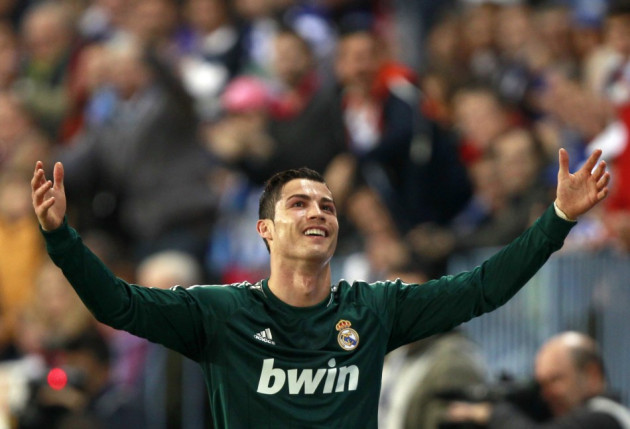 Ronaldo insisted that he isn't interested in discussing his future beyond the end of the season, and wants to focus on getting Madrid back in the mix for the La Liga title and winning the club more trophies.
"I feel great and I'm convinced that this year will be better than last year.," he explained. "I'm feeling good and ready to do my best, as always, and to be better than last year."
On his contract, he said: "That subject has already been spoken about. I won't talk about my contract renewal any more, it's not important.
"The most important thing is winning our next matches. We are contesting La Liga, the Copa del Rey and the Champions League and it's important that we all stick together.
"Right now I'm feeling more comfortable with the fans, not just at the Bernabeu, where I've always felt good, but outside too.
"They have shown me a lot of love. I want to pay them back in the best way possible, which is playing well and giving my all for the shirt and helping Madrid get to the top.
"We want a perfect start to the year. We are at home, we are the favourites and we need to start well."
United sold Ronaldo to Madrid in 2009 for a record-breaking price of £80 million, making him the most expensive player in history.