Andy Cole says Danny Welbeck's time to step up for Manchester United and prove he's capable of a starting spot is now, with the fight for a place up front all the more fierce at the club this season.
Javier Hernandez effectively scored a hattrick at the weekend against Aston Villa, and though many may have thought the Mexican would fade into the background with the likes of Robin van Persie and Wayne Rooney available, Sir Alex Ferguson revealed today that he would start the striker after his brilliant performance forced his hand.
Welbeck has only scored one goal so far this season, performing better for England than United in front of the net, and the 21 year old looks to be fourth choice now as Ferguson relies on van Persie and Rooney as well as Hernandez for goals.
And Cole says that Welbeck needs to do exactly what Chicharito has done, and prove himself to the point that Ferguson has no choice but to start him.
"When people ask me about Danny, I always say, 'He needs to decide what he wants to be at Manchester United,'" he told the Manchester Evening News. "Does he want to be a goal scorer or a scorer of very good goals? He and Hernandez are totally different players, but Chicharito has forced the manager's hand to get into the team by scoring goals.
"However he wants to play as a centre forward - whether he wants to drop in the hole, play up top or in behind - ultimately the game is about scoring goals when you are a centre forward.
"When Danny scores goals - which he will do - he will force the manager's hand and start playing games as well.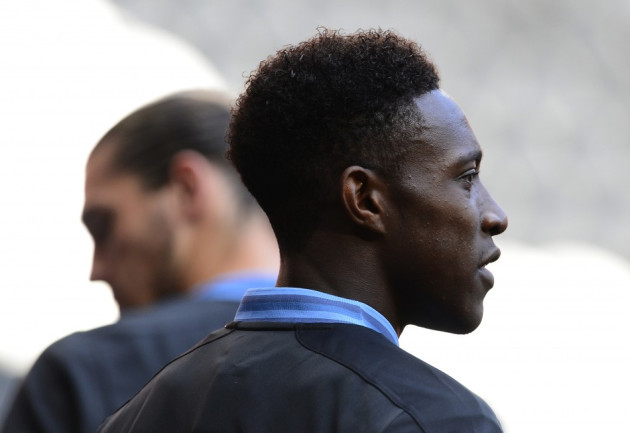 "The manager touched on it last week - Hernandez gets a hat-trick and it forces your hand.
"He came out after the game and said he will play next weekend - anyone who gets a hat-trick can rarely be left out. There's nothing more you can do as a centre forward except score goals and he's done that."
Cole argued that Welbeck has what it takes to be a big part of Ferguson's plans, and shouldn't be discounted yet as the other three strikers make positive contributions for United.
"At the moment, I see some of Danny's finishes and they are ridiculous," he explained. "Then you see the goal he scored against Sweden and it's a tap-in.
"Now you can bend one into the top corner from 25 yards or you can get 20 tap-ins a season. It's not often you are going to bend in 20.
"I see Danny playing a lot and I would love to see him get in the box a lot more. He does a lot of stuff outside of the box, which is quality. But you will always get judged on the goals you score from two yards.
"At the end of the season if you end up getting 20 goals and eight of those are tap-ins - no-one is going to be fussed about that.
"He is good enough to get goals from that range and good enough to get them from 20 yards, but ultimately you will get judged on how many you've scored at the end of the season."