Darren Fletcher believes that Sir Alex Ferguson's faith in his recovery played a big part in the Manchester United midfielder's slow but steady comeback to professional football, as he hopes to be in contention for the Chelsea match on Sunday.
Fletcher has undergone a very long road to recovery from a bowel illness, with some predicting that the 28 year old would never be able to comeback from the latest setback in his health at the end of last year.
But this summer, United fans were given the news they had been hoping for, with Fletcher starting to train once more and targeting a full-blown comeback.
His four appearances for the club this season have put him in high esteem for more regular showings for the United senior squad, and Fletcher is now hopeful that he will get his first chance in the league this season against tabel leaders Chelsea.
"If chosen it would be the biggest game of my comeback," he told Manchester Evening News. "I have always enjoyed these types of games but I am fully aware that I am on my way back. I need to get games under my belt.
"The more games I get, the better it will be for me. But the competition for places is fierce in midfield. I am fully aware I will have to be patient.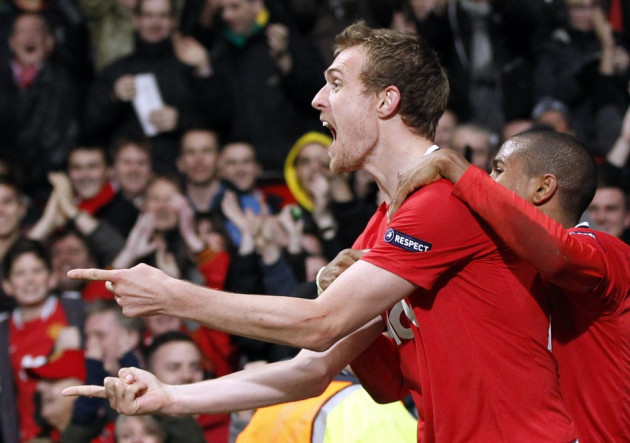 "You are just happy to be back when you have been through a lot like I have. I want to be involved as much as I can. The more minutes I can get under my belt and training I get, I will improve drastically."
Fletcher revealed that the hardest part of his recovery was having patience, as checks were run by United medical staff to assure Ferguson that his top midfielder would be in the best position possible to stay healthy for the long term.
"I have to wait for those chances," he explained. "It is quite hard to assess where I am up to and if I am back to my old self. I feel great but when you have been out for a long time it is going to take time before you are 100 per cent.
"The manager and I have spoken about that. But I feel I am closing in on it. Each game, each training session and each week that goes by, I am feeling better. Hopefully I will get stronger and stronger.
"I always had faith in myself but it is always good to hear the manager's words about you. It gives you great confidence.
"I am older now and at this stage of my career I can count on experience of being there and having done it before. Hopefully that comes back as quickly as possible."
For Fletcher, when he does comeback it will be a big boost for the United squad, who have been craving more depth in their midfield with Ryan Giggs and Paul Scholes looking likely to struggle to keep up with the side's gruelling European and league schedule.