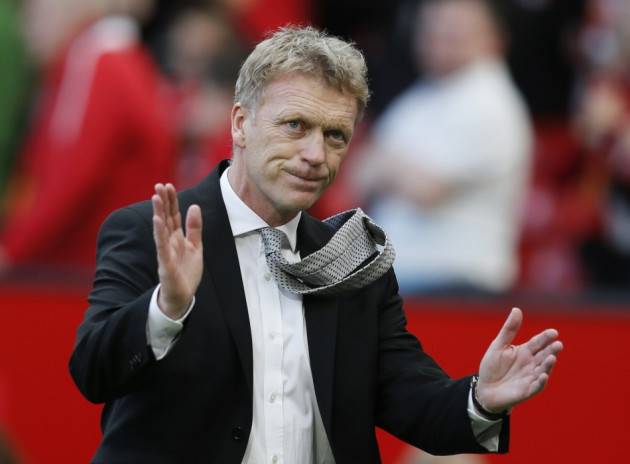 Manchester United will be prepared to make three major signings to strengthen their grip on the Premier League title, according to Ruud Gullit.
The club came under criticism for their failure to sign a number of key transfer targets during the summer window after unsuccessful moves for Barcelona midfielder Cesc Fabregas and Anders Herrera of Athletic Bilbao.
United's shortcomings in the transfer market have come under further scrutiny following their lacklustre start to the new season. The champions currently sit in ninth place having already lost three games this season, six points adrift of leaders Arsenal.
Former Chelsea and Newcastle manager Gullit believes the source of United's problems is the lack of change in personnel following the retirement of Sir Alex Ferguson, something he believes the club will address when the transfer window reopens.
"I can fully understand that new boss David Moyes has now asked the board to sanction the purchase of three top class footballers in the winter to keep the team competing at the highest level in England and Europe," Gullit was quoted as saying by the Mirror.
"I have reason to believe that funds are being made available at United. And they should because it is a necessity."
The TV pundit also suggests a swathe of new arrivals in January could reignite the debate over Wayne Rooney's future at the club.
"And when they do buy those three stars, it will be easier to let Wayne Rooney follow his heart if he wants to leave.
"They kept basically the same team and squad in the summer, which is why they are inconsistent in the Premier League.
"The club is also struggling to get going without Alex Ferguson. They are missing his presence and his personality.
"There is no longer the man who shakes the place up internally and who has the guts to dish things out to the FA, to referees or other authorities. Ferguson always got away with his strong voice. In fact, he always came out stronger, as they would all take notice of what he said.
"David Moyes does not have that status yet and you can't expect him to take on that role overnight."
While United have been heavily linked with a renewed bid to sign Herrera from Athletic Bilbao after their deadline day move collapsed, Moyes himself has urged caution ahead of January. While keen to add to his squad the Scot is wary of the fact that few established players seek moves away from their clubs half way through the season.
"I'll look in January, but I wouldn't want people to have big expectations about what you would sign or do," Moyes said earlier this month.
"If you're in trouble near the bottom of the league you might make signings if you're desperate for something, but I think we will be looking for the top (players.)"