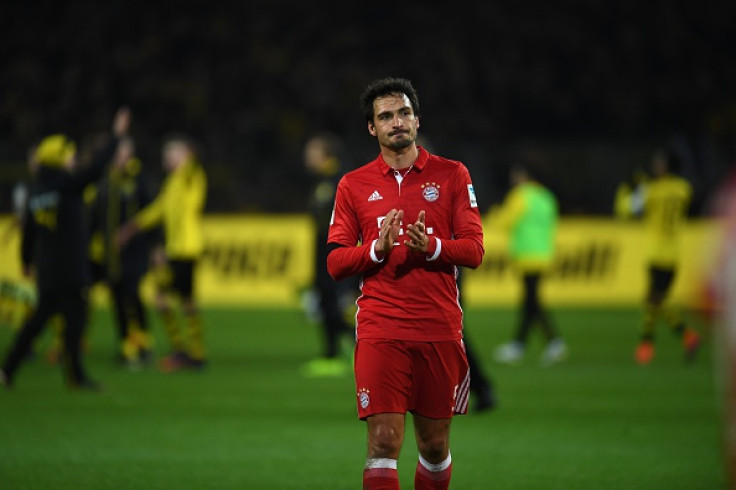 Mats Hummels has revealed that he came close to joining Manchester United in the past but admits his chances of playing in England are now slim. The defender left Borussia Dortmund to join arch rivals Bayern Munich this summer transfer window and is contracted to the Bavarian club for the next five seasons.
The 28-year-old was heavily sought after by top clubs all across Europe, including the Red Devils and leading clubs in Spain owing to his impressive performances for Dortmund and Germany in 2014, but chose to remain with the Signal Iduna Park outfit, before joining their arch rivals, with whom he began his career in 2016.
"Yes, very close [to joining United]. There were talks, several times in the last few years. I had offers from England or one of the three big Spanish clubs. But nothing got close like from England. Van Gaal wanted me but he wasn't the only one. It is difficult for me to play in England now. I'm 28 next month and I've signed here for five years," Hummels told the Daily Mail.
The 2014 World Cup winner began his career with Bayern, but moved to Dortmund in 2008, initially on loan for a season, and then on a permanent basis in 2009. It was the same time Jurgen Klopp took over and the duo share a close bond having won back-to-back Bundesliga titles in 2011 and 2012 and even made the finals of the Champions League where they lost to his current employers at the Wembley Stadium.
"We wouldn't have had that success with another coach in Dortmund. He is very emotional. All the time. He can't settle down," the Germany international continued.
"How intense? Every day, 100%! The important thing is that when he thinks he made a mistake, he can really apologise to a player — whether that is alone or in front of the whole team. If he says something inappropriate, he realises it afterwards. He doesn't take things personally.
"I can't say I am a Liverpool fan, I don't have a club in England. I just want Klopp to win. If he was coach of another team, I would support them. I cheer for Klopp!" he added.