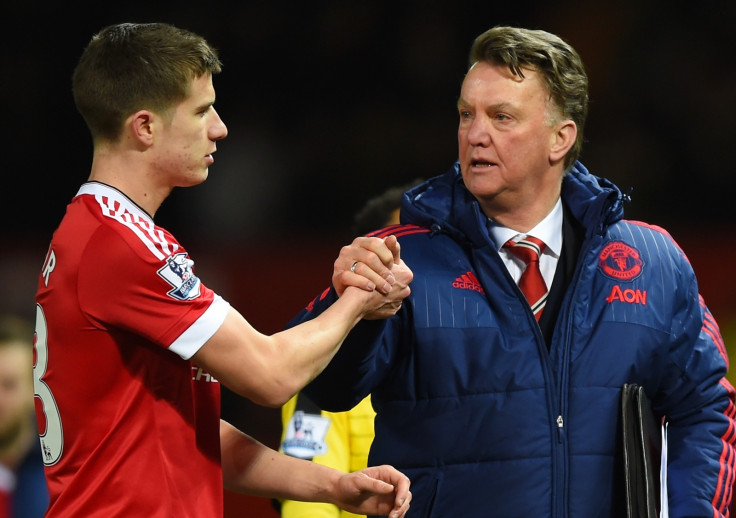 Manchester United centre-back Paddy McNair is looking to use Northern Ireland's European Championship campaign to catch the eye of incoming new manager Jose Mourinho and force his way back into the reckoning at Old Trafford.
The 21-year-old was included in Michael O'Neil's 27-man provisional squad for the tournament and is likely to be central part of the country's plans in France.
McNair's club career has otherwise stalled of late, with his breakthrough season at United having been followed by a campaign which saw injury contribute to being constantly overlooked by Louis van Gaal. The defender made five Premier League appearances during the first half of the campaign after recovering from a rib injury but at the turn of the year his fortunes changed.
The Ballycare-born player was restricted to outings for the United Under-21 side, rarely being include in first team activities and failing to make a single top flight start. But with a new manager in the form of Mourinho on the brink of moving to the Theatre of Dreams, McNair sees the summer as an opportunity to reignite his career.
"He's a world-class manager," he told Sky Sports, according to Goal.com, when asked about Mourinho's imminent arrival. "He's won lots of trophies, Champions Leagues and he's worked with the best players in the world. He wins trophies. Man United should be winning trophies every year so it's a good fit. I'll be looking to impress, hopefully when I play in France he'll be watching."
As a result of an injury crisis at the start of Van Gaal's tenure at United, McNair was thrust into the first team to make his senior debut aged 19 against West Ham United in September 2014. He played a key role as the club finished fourth and qualified for the Champions League, making 27 appearances in all competition and McNair admits he will always be in debt to Van Gaal.
"I'm very thankful to Van Gaal," the United youngster said. "He gave me my debut and he gave a lot of young players a chance and a lot of them took it. I'll always be very thankful to him for that. He was manager of Ajax, Barcelona, Bayern Munich and he always gave young players a chance there. At Barcelona he gave [Andres] Iniesta and Xavi their debuts, Bayern Munich; [David] Alaba, [Thomas] Muller and then comes to Man United and gives me my debut. So I feel very proud that he thinks you're good enough to play at that level."