Sir Alex Ferguson says Nemanja Vidic will 'definitely' play against Sunderland this weekend, as the defender makes a full comeback from injury to re-join the Manchester United senior squad.
Vidic spent half of last season on the sidelines with cruciate knee ligament damage, and though he made a full comeback at the start of the current campaign, he was once again sidelined after sustaining a fresh injury against Galatasaray in September.
A comeback for the United skipper against Manchester City at the weekend was speculated, but Ferguson insists he wanted to take his time and make sure Vidic is completely ready to re-join the squad.
"It would have been crazy to play him against City but against Sunderland... definitely," he told the Sun. "It's a big bonus to have him back. He is a real competitor with that uncompromising way of his. He likes defending - that's what it is."
The Scot continued: "In the last 18 months he has only had 10 games or something. It is not many games he has played.
"At the start of last season he got injured in the first game against West Brom and was out for six weeks.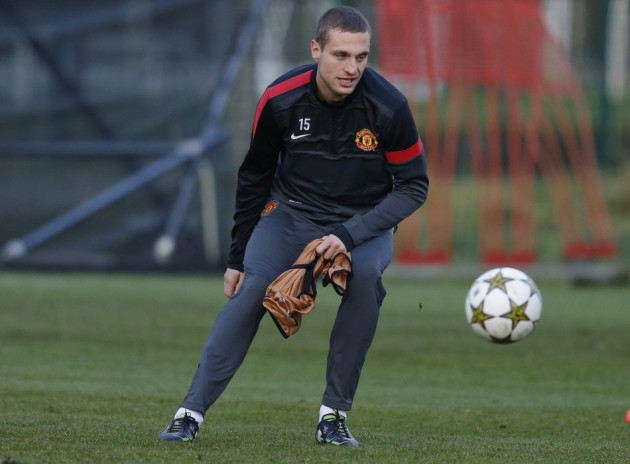 "Now he has no pain in the knee - and its a different knee to the one he did his cruciate on. Last time he made the point himself - we went to examine it and he had to have the cartilage out."
Vidic's return will serve as a huge boost for United's defence, who have been inconsistent at best and woeful on their worst days, and forced the team to come from behind on several occasions.
Ferguson knows just how tough it will be for Vidic to slot back into the squad and be a valuable player once more, but he's confident his captain will be a big help to the players who have less experience.
"He's under pressure isn't he?" he quipped. "But he'll make a difference, absolutely. He gives us the options.
"And to have senior players like that, it's helpful."
United's match-up with Sunderland this weekend will be a chance for the side to further assert their dominance on the table, with the side currently six points clear of closest rivals Manchester City.