Manchester United striker Wayne Rooney has claimed team mate Robin van Persie's late winner at the Etihad, which saw Sir Alex Ferguson's side claim an emotional derby day win against Manchester City, was intentional.
The former Arsenal skipper curled a left-footed free kick (with a generous deflection from French international Samir Nasri) past City goal keeper Joe Hart, to win the game in stoppage time. The defeat, the Premier League champions' first of the season, leaves Roberto Mancini's side six points behind United in the title race.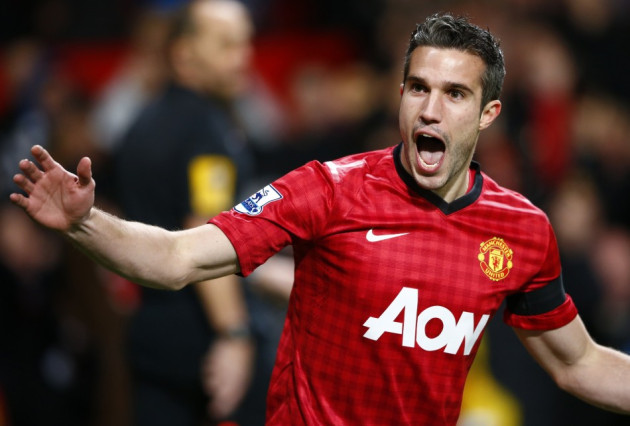 "It's no fluke how many games we've won late on. We know it could be in injury time or in the first minute. You've got to keep on pushing. There is desire and passion at the club, and under Sir Alex we never know we're beaten," Rooney explained to Fifa.com.
The former Everton youngster was delighted to see his club victorious, especially after last season's painful defeat at Old Trafford, when a Mario Balotelli-inspired City put six goals past their hosts. This time around, although Balotelli started again, United held on to end a two-year unbeaten run, in Premier League games, for City.
"It's a great day for us, to go six points clear and beat our greatest rivals, especially after what happened last year," the England vice captain said, adding, "We've waited a long time for this to happen. We know how much it means to everybody at the club, all the fans, and we're delighted."
Ashley Young Hails Win
Meanwhile, United winger Ashley Young was delighted with the result at the Etihad and, like Rooney, hailed the club's never-say-die spirit. The 27 year old former Aston Villa midfielder had a good game, setting up Rooney for the opening goal before having his own strike ruled out, wrongly, for offside.
"We knew they were going to come out in the second half and conceding two goals is disappointing but, as a team, we have got a never-say-die attitude," Young explained to the club's Web site, adding, "We always know there is going to be another chance. It's the team spirit, will-to-win and that desire to go out to the three points. After we had led 2-0, we didn't want to throw that away."