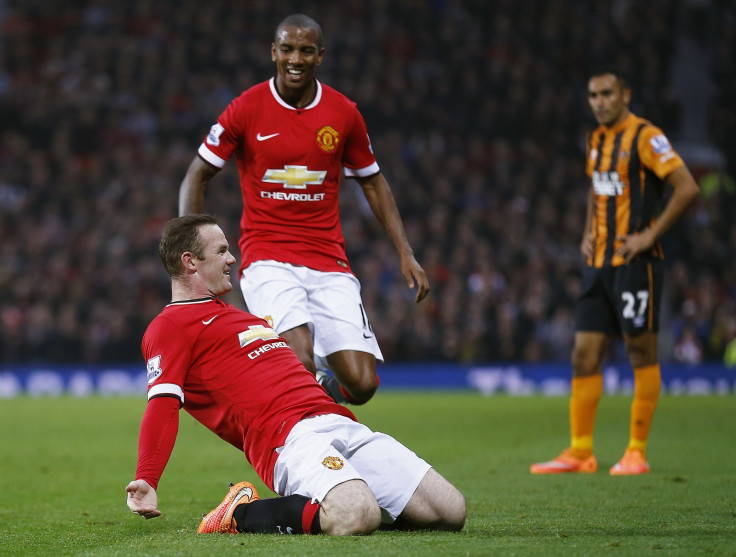 You'd be hard pressed to suggest a goalless draw was the best way for Manchester United to end their calendar year. Juan Mata, Robin van Persie and Radamel Falcao were all guilty of spurning presentable opportunities at White Hart Lane on Sunday 28 December as Louis van Gaal's side were held by Tottenham Hotspur. And the disappointment that accompanied the result only increased after both Manchester City and Chelsea were unable to pick up victories later on the same day.
But the reality is United find themselves in a far healthier position than the one they occupied some 12 months ago and, given the turmoil, squad turnover and sweeping changes that have engulfed the club in 2014, it's a perspective worth maintaining as a difficult year comes to an end.
Those insisting on focusing only on the negatives of United's performance against Spurs might do well to cast their minds back to the start of 2014, when David Moyes began to lose his grip on his job as manager of the club. Defeat to the same opposition at Old Trafford on New Year's Day was swiftly followed by an FA Cup third-round exit to Swansea City, a 3-1 humbling away to Jose Mourinho's Chelsea and an embarrassing loss to Sunderland in their Carling Cup semi-final tie.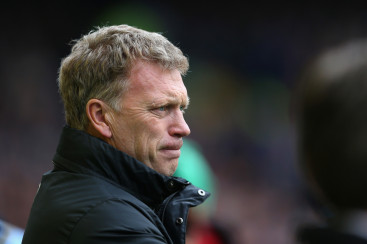 That last defeat was the result of one of the worst penalty shootouts ever televised and things didn't pick up as the year continued, with a demoralising reverse at the Britannia Stadium followed by the infamous 2-0 defeat in Greece to Olympiakos.
Those awful derby thrashings at home to Liverpool and Manchester City, before a Champions League exit to Bayern Munich and a 2-0 loss at the hands of Moyes' former charges at Goodison Park, saw the Scot relieved of his duties as the frustration of board, players and fans reached critical levels.
Tuesday 22 April was the day the Scot was finally put out of his misery, with United languishing in seventh, out of Europe after a quarter-final defeat to Bayern Munich and unable to qualify for the Champions League for the first time in 18 years. The best of times it was not.
Ryan Giggs' temporary appointment as manager certainly lifted some of the gloom that had engulfed Old Trafford last season. United's home form, normally so reliable, was wretched for most of the term, almost a mausoleum for Moyes by the end of his time at the club. Giggs instantly inspired confidence in the home fans and his players, and they were duly rewarded with a 4-0 thrashing of Norwich City and a display offering more ruthlessness than many thought the current squad capable of.
Another home defeat to Sunderland merely confirmed United's squad was still in dire need of reinforcements but, with the promise of a new manager and a war chest to spend on the way, United fans entered the summer with more optimism than they'd dared to nurture under Moyes.
Louis van Gaal heralds a new era for Old Trafford
The appointment of Van Gaal hasn't made for a smooth, seamless transition. Yes, this summer's spending was tremendously exciting, simultaneously providing midfield, defensive and creative back-up to a squad that required strengthening in all three areas, but after an undefeated pre-season, United took four games to register their first league win.
Consistency was nigh-on impossible to achieve due to the incredibly high frequency of injuries that the club have sustained, with each of Van Gaal's summer signings sidelined for several weeks or more already this term. That has helped the likes of Tyler Blackett and Paddy McNair make the step up to first-team football from the club's academy but it's been highly detrimental to the Dutchman's attempts to instil some semblance of fluency to United's play.
Van Gaal's initial assessment of his new team needing three months to fully adapt to his oft-touted philosophy was wide of the mark and a quick check of the Premier League table reveals that should United record a New Year's Day victory over Stoke, they would be only five points better off than they were under their previous manager at the same stage.
But the difference in mood, in character and the overall feel at the club is immeasurably different.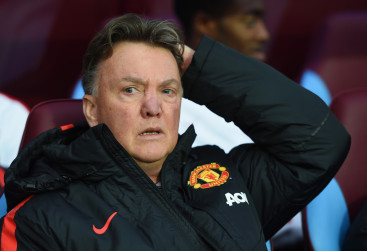 Simply put, United aren't fully back on track, and are unlikely to win the league title this season in part due to that shaky start, but Van Gaal has restored some much-needed confidence and instilled the sort of self-belief that seemed beyond Moyes' capabilities.
True, United have yet to snatch a late victory from frustrating draws with Sunderland, Burnley et al but their moments of collapse, so often a hallmark of last season, have been far rarer.
Even when they haven't played well, they have been able to record wins like the smash-and-grab raid at the Emirates where they sucker-punched Arsenal with their swift counter attack despite being dominated by Wenger's side.
Last season, United would frequently enjoy the lion's share of possession against so-called "lesser" opposition but constantly and maddeningly force the ball out wide in hopes that Ashley Young and Antonio Valencia would suddenly recall how to cross a football (they didn't).
Van Gaal has reinvigorated the careers of both of those aforementioned wide men, as well as bringing out the best out of his captain, Wayne Rooney, and getting Van Persie out of his post-World Cup rut.
Due to the frequently evolving injury situation at the club, it's been rare to see United utilise the same formation or line-up twice in successive games, but since November's derby loss to City at the Etihad, what we've seen is the emergence of a team that can adapt to whatever disruptions it faces and still get a result. It hasn't made for the prettiest of football at times but, given the sheer need for the club to assert itself as a presence in the Premier League's top four, aesthetics have rightly taken a back seat.
A bright United future or a return to the dark days?
So, what does the future hold? In terms of personnel, if you believe select papers and reports, Kevin Strootman's transfer should be completed in January after Roma's exit from the Champions League. Van Gaal sees his countryman as the dynamo/physical presence that he needs to enliven his midfield.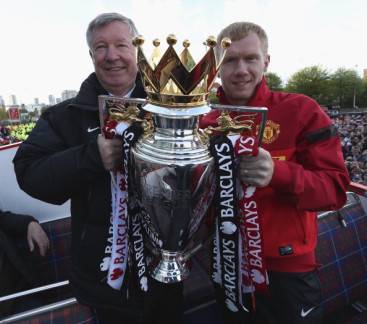 Rumours for bids to gain the services of Mats Hummels and last summer's rumour-spinner Arturo Vidal have gone deathly quiet since September but a centre-back should be a priority given the paucity United have displayed at the back this season.
In terms of trophy aspirations, should Van Gaal desire instant silverware then a run to Wembley in the FA Cup is a must, given any full-blooded assault on the Premier League summit is dependent on both City and Chelsea slipping up on at least three occasions, and United being able to take advantage.
Sealing a spot in the top four should remain the club's priority, and they are at least in good shape in that respect. Beyond that, the need to continue strengthening his squad in almost every department should make for another interesting summer once this season wraps up in May.
A lot of perspective was gained during Moyes' reign at United. Many fans of the club had grown up knowing only of the success that Sir Alex Ferguson had created, believing they were simply too big to fail.
Last season was a much-needed lesson in humility, in that respect, but Van Gaal has been a welcome tonic to the Scot's bumbling stint as manager and better yet, he appears to be guiding the club back to the upper reaches of the game. So 2014 wasn't filled with highlights if you were a United fan; under Van Gaal, though. 2015 should provide more than its share.
The article was provided by Red Mancunian, one of the most popular Manchester United fan accounts in the world. You can follow them on Twitter here or go to www.redmancunian.com.