Back in December, Ronald Koeman was cursing his luck after Manchester United stole a victory on the South Coast at St. Mary's. Just over a month later, and the Dutchman was talking up his Southampton side's first win at Old Trafford in 27 years thanks to Dusan Tadic's second-half strike. It wasn't a direct mirroring of their earlier meeting; the visitors were much more organised at the back on Sunday afternoon than United had been, but it threw up several unwelcome points about Louis van Gaal's time as manager of the club with his side now having recorded one win in their last five league games.
There is no panic here. There should be no long-term fears and the former Bayern Munich, Ajax and Barcelona boss is still seen by the vast majority of the club's fanbase as the right man for this job. But today's defeat wasn't a total shock to those who have been watching United with more than a casual glance this season.
A number of similarities from previous weeks and months were present; lack of defensive awareness and organisation at crucial points alongside staidfootball that was high on possession but low on purpose and intensity. With the exception of a powerful first-half performance at White Hart Lane just after Christmas, these characteristics have been all over United's play of late, which certainly contributed to three draws from six games and the stuttering performance against the supposedly inferior Yeovil Town in the FA Cup last weekend.
Van Gaal has been very quick to point to the club's injury list in the first half of this season as a huge detriment to United's progress under his stewardship, and that's fine. He's had his fair share of tough luck in that department, but as confirmed by the man himself on Friday, only Ashley Young is on the treatment table at present. As such, the Dutchman had a chance to pick his strongest XI, but they still failed to win.
Angel Di Maria up top did not work, the use of three defenders in a 3-5-2 formation still looks and feels alien and United failed to manage a single shot on target all afternoon. Is that all Van Gaal's fault? No, but failing to even name Radamel Falcao on the bench as a back-up plan was a clear oversight, and his last roll of the dice was to send Marouane Fellaini up front and fire long balls in the general direction of the Belgian in a move best described as Moyesian. With almost an entirely fit squad at his disposal, it's no stretch to suggest this was a game that could have been handled better.
This sort of result has been coming. Draws against Spurs, Aston Villa and Stoke all featured saves by David de Gea that kept each game in the balance, and United failed to force the issue with the scores level on each occasion. The lack of a commanding defensive presence, a continuing hangover from David Moyes' time in the managerial hot seat, is certainly not helping but the lack of cohesion up front is an issue that Van Gaal has yet to solve.
His argument was that the 3-5-2 formation is the only way to get the best out of the attacking talent in the squad, but United's best chances against Southampton came from two swinging crosses from auxiliary wing-back Daley Blind that Juan Mata failed to connect with, not from incisive, slick passing that cut through the visiting defence. Robin van Persie and Falcao haven't been in sparkling form this term, but the argument is that they have been somewhat starved of service. Given how rarely Luke Shaw and Antonio Valencia were finding their colleagues in useful positions with their crosses from their respective flanks, which is apparently default mode for the club at present when they wish to attack, perhaps those hitmen do deserve some leeway.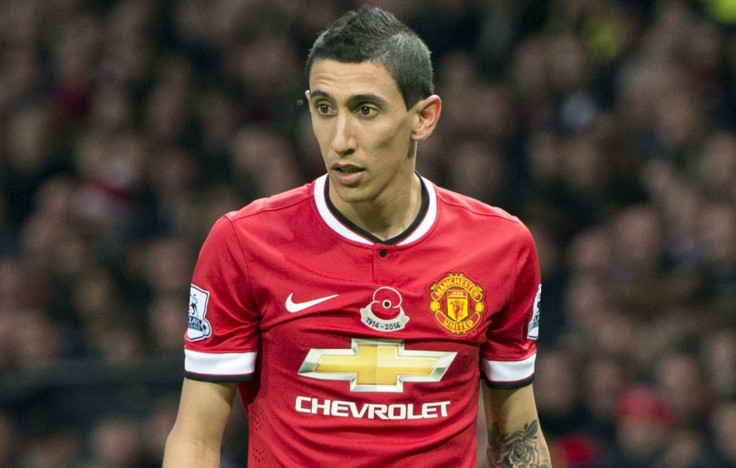 So, what's the answer? At present, United do not possess the defensive discipline required to simply starve their opponents of the ball and nick a goal or two at the other end of the pitch, so they must place more emphasis on attack. That means ditching 3-5-2, which doesn't seem to work for any of the club's wide players bar the currently injured Young, and utilising the qualities of his attackers. That could mean giving the likes of Di Maria licence to roam from central midfield, where he is proven to be at his most devastating, sitting Wayne Rooney behind one striker as opposed to two or pushing Mata further up the pitch, where the Spaniard's lack of pace becomes less of an issue. Regardless of what happens, there's a suggestion that United's approach has been found out of late if a League One side are capable of disrupting them, and it will not have escaped Van Gaal that his side look particularly lacklustre at present.
At the risk of harbouring an overly negative perspective, it's worth noting that no one will be calling for the Dutchman's head at present, and neither should they be. So many journalists have been happy to point out that United have registered 37 points from 21 games, the same total they had at the same stage last season under Moyes, but Van Gaal will be given time to get things right. Those scoffing at the double standards of the club's fanbase are missing the point; the former isn't a winner and neither was he comfortable in almost any aspect of his job. The latter has proven himself as a successful title-winning manager, and the mood around the club is far brighter and healthier under Van Gaal than it was last term. That kind of progress suggest the fans should remain patient – but only to a point.
United need to get back on track, in the short term. They've looked far too pensive of late, uneasy and uncertain, and this has seen them slip to fourth with Arsenal now hovering menacingly just a point behind. A visit to Loftus Road awaits next weekend, and with it a chance to record a first league win since Boxing Day against Newcastle United.
Van Gaal's job is not under threat, that's for certain, but a £150m summer spending spree made finishing in this season's top four essential. The Dutchman needs to make sure that he and his side delivers, and to do that, he needs a plan that will help him get the best of out his players, because the proof that his current tactics and formations are working is far from overwhelming.
The article was provided by Red Mancunian, one of the most popular Manchester United fan accounts in the world. You can follow them on Twitter here or go to www.redmancunian.com.