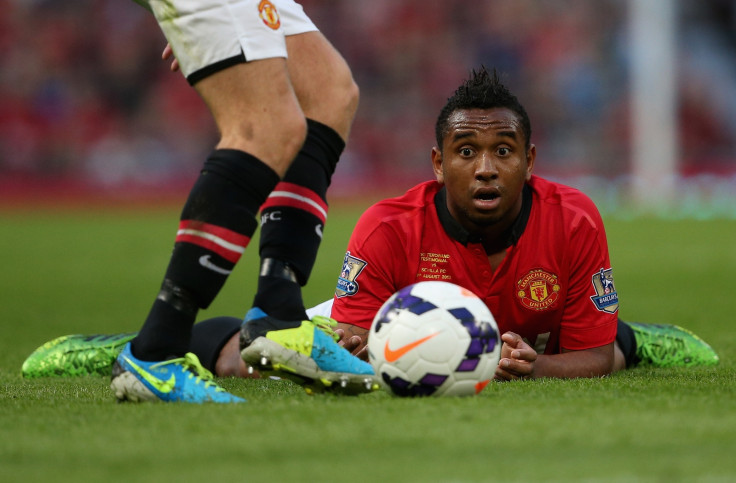 The only thing surprising about Anderson's departure from Manchester United is how long it took.
Long after it became obvious the spark that accompanied his triumphant arrival at the club had burnt out, the club have only just managed to rid themselves of a player who has largely become a parody of himself. For the past two to three years, it hasn't been a matter of persevering with the Brazilian, more putting up with him.
Still just 26, a move to Internacional and a return to his homeland will provide Anderson with the chance to revive his flatlining career. But having spent the last two years as a professional footballer in name only, it's difficult to envisage anything other than a slow decline into obscurity for Anderson Luís de Abreu Oliveira.
It all started out so well, too. The teenager with a grin permanently plastered across his face seamlessly won over the Old Trafford crowd following his arrival in 2007. His midfield battles with Steven Gerrard and Cesc Fabregas were indicative of the player quickly growing accustomed to life in the Premier League.
A particularly rich vein of form in 2010 saw Sir Alex Ferguson christen him the heir to Paul Scholes' throne. But his descent into a laughing stock has provided a telling example of just how easily anyone can get caught up in the hype.
Two serious knee injuries in 2010 and 2012 don't begin to justify the extent of Anderson's malaise. His inability to keep himself in the physical condition befitting that of a Premier League footballer was the one constant during his time at Old Trafford.
In seven and a half years he has mustered just 70 league starting appearances, scoring nine goals – the first of which came three years after his arrival - and setting up eight more. To put that into context, Fabregas has managed twice that number of assists this season alone.
Rather brazenly, that all came during a period in which he celebrated four Premier League titles, two League Cups and a Champions League – in which he scored a penalty in the victorious penalty shootout.
'He's become part of the furniture - like a knackered old sofa'

Anderson boasts a trophy haul some of the greatest names of the modern era would be envious of. In amassing that, he's become part of the furniture at the club. Specifically, that old sofa in your garage that you just can't shift.
Fiorentina took a chance on the midfielder last January. After a handful of appearances he was sent back to Manchester in the summer, to the surprise of absolutely no-one. Not one club in Europe has registered real interest in his services since.
Some United fans will look back warmly on his time at United. That winning penalty, the club mascot persona he gleefully adopted and the anecdotes players past and present share about his amiable personality will provide a useful shield to the character assassinations he could be in line for.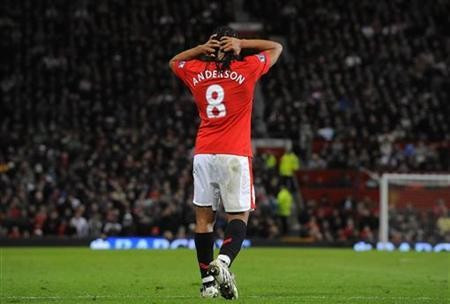 It is no secret the player was well liked by his peers, with Juan Mata and Robin van Persie among those who have extended heartfelt goodbyes to him this week.
But the group of people who sympathise with Anderson must be dwindling all the time. In becoming an embodiment for the modern disappointment of modern football, he has thrown away a chance he will never receive again.
His inexplicable reluctance to explore the limits of his talent was only made more frustrating because so many people were desperate for him to do it. Instead, he chose to stand still and take United's money.