Sir Alex Ferguson was critical of his sides defending after Manchester United were forced to come from 2-0 down to earn a valuable three points against Braga last night in the Champions League.
Javier Hernandez's 75th minute winner was enough to earn Manchester United the victory and put them within touching distance of progressing to the knockout stages of the Champions League after picking up three wins from their first three games.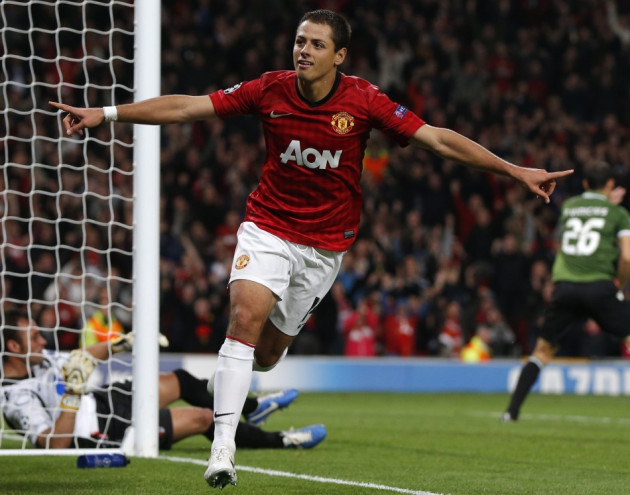 However, Hernandez's double and Jonny Evans goal did little to hide the fact that there are concerns over the defensive capabilities of a side which has trailed in eight out of 12 matches this season.
"It's been the story of our season, starting badly and losing goals and fighting back to rescue games," Ferguson told the Guardian. "It's the front players who are doing that for us. Some of our football was terrific tonight, some fantastic football. We created a lot of chances. But it is a concern we are losing goals.
"We came through OK. I can't understand our defending. We made it difficult for ourselves [but we] got a result most people wouldn't have expected when we were two-nil down. Credit to the players, they don't stop."
Manchester United conceded the first goal after just 80 seconds at Old Trafford and Ferguson cannot pinpoint what is going wrong at the back so far this season.
"I can't get to the bottom of it," added Ferguson. "If you analyse all the goals we are losing, they are all different types, a cross and then a cutback and players free in the box tonight. It is difficult to put my finger on it. We are certainly not getting good starts to games, that's for sure.
"It's the home games we are losing the goals so early. Away from home it is not a problem in terms of early goals. We will sort it, I am sure of that."
Ferguson made the decision to rest Rio Ferdinand and Patrice Evra ahead of the crunch clash against Chelsea next weekend, however, that decision nearly backfired and the Scot was quizzed over whether he had made the right decision.
"I think we did the right thing. It wasn't Michael Carrick's fault for the first goal," continued Ferguson. "He did his job well. You have to look at the big picture, Rio at his age, [with a] big game against Chelsea on Sunday, Chelsea on the Wednesday [in the Capital One Cup], Arsenal [the following] Saturday, we have a massive programme and it is important to utilise the squad.
"OK, at the moment with [Nemanja] Vidic out and [Phil] Jones and [Chris] Smalling not available then putting Michael back there is not the best, but he did his job well."
United have certainly improved their attacking options with the addition of Robin van Persie, but it seems that it is the defence that is causing problems.
If Ferguson is to continue to challenge for silverware both domestically and in Europe, then the defensive frailties of the side must be addressed.