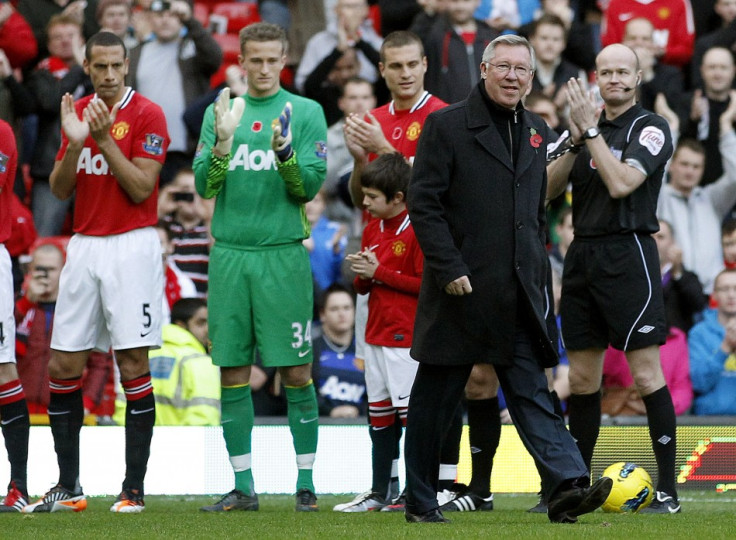 Manchester United legend Gary Neville has lauded his former boss Sir Alex Ferguson and the Scot's seamless ability to diffuse potentially awkward situations.
Ferguson celebrated a remarkable 25 years in charge at Old Trafford on Sunday, and Neville not only looks back fondly on the moment he told the Scot of his decision to retire, but also praises his former boss as one of the most innovative and pioneering managers the game has ever seen.
Neville, who is England's most capped right-back, believes Ferguson has an uncanny ability to deal with situations in just the right manner, citing the brief discussion the duo held when the defender decided to call time on his illustrious career.
"This past week has been a great opportunity to salute a man who has been like a second father to me." Neville wrote in his column for the Daily Mail: "On Thursday night there was a fantastic gala dinner for my old manager, Sir Alex Ferguson, to celebrate his 25 years at Manchester United.
"Since I first met him, when he used to come and watch our schoolboy games, whenever you were in his presence, you knew this was a man of stature.
"He has regenerated teams every three to five years, has never been afraid to take big decisions to nip problems in the bud and even in this modern era, with bigger squads and player power, he remains in absolute control.
"He can also diffuse any potentially difficult situation.
"I remember the day I retired. I went in to his office to say I was finished. He replied: 'Typical Neville. Over-emotional. Go to Dubai. I'll see you in two weeks.'"
In addition to judging each situation in a manner that illustrates his endless experience, Neville suggests the most decorated manager in British football history does not always get the credit he deserves in terms of the way he has revolutionised modern management.
The former Old Trafford stalwart suggests Ferguson was one of the first managers to rotate his squad depending on each game. Despite the criticism the Manchester United manager received at the time, it has since become the norm.
"People forget how many innovations he started. Squad rotation, having four strikers, playing different teams in the League and the FA Cup - he did all that in the early 1990s and was slaughtered for it, before everyone followed his example."
Prior to Manchester United's less than convincing 1-0 victory over Sunderland on Saturday, the club confirmed the North Stand would now be called the Sir Alex Ferguson Stand in honour of their longest serving manager.