Paul Scholes has admitted that former Manchester United star David Beckham will be disappointed not to be included in the Olympic Team GB squad, while he revealed Ryan Giggs is excited about taking on the world's best youngsters in the tournament.
For Giggs and Beckham, their current plights couldn't be more of a contrast; while the former has been selected to captain the Team GB side, and is showing that he is still one of the best prospects in Britain despite being 38 years of age, the latter admitted to being disappointed at not being chosen to join his Team GB for their Olympic berth in London.
And Scholes, who has played alongside both stars at United, believes that for Giggs, this opportunity will make up for him missing out on playing in major tournaments with Wales.
"From speaking to Ryan, I can tell he's looking forward to it," he told the United website. "I hope they do well. I don't see any reason why they won't do as they've got a very good squad. Obviously there are other squads in it who want to win the gold medal but I'm sure Ryan will lead the team well and hopefully they'll go a long way in the tournament.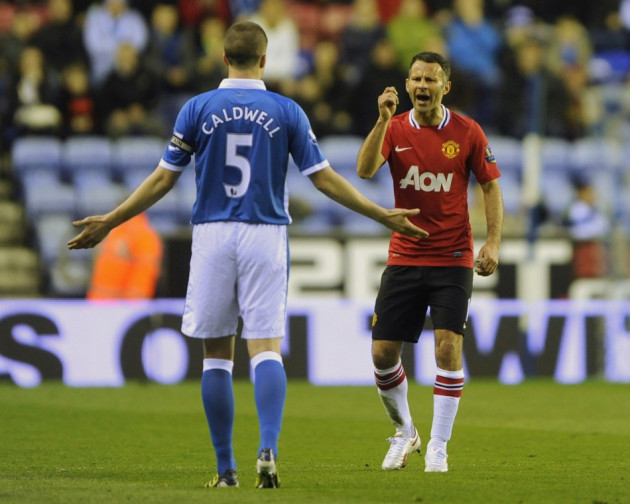 "Ryan's been unfortunate as Wales didn't manage to qualify [for a World Cup or European Championship] whilst he was playing for them. So it's a good chance for him to play in a big tournament. I just hope they can do well and go all the way and win it."
For Beckham, the prospect of playing in the lucrative MLS was one that took him from away from Europe in 2007, and could arguably be one of the reasons he wasn't seen as good enough for Team GB by Stuart.
But Scholes believes that the former United man would have been surprised not to have been included, particularly after his contributions to the Olympic project.
"It's a shame about Becks," he quipped. "It's surprising as well, after everything David did to help London get the Olympics. That's Stuart Pearce's decision, but I feel sorry for David as I'm sure he'd have loved to have played in it."
United will be without Giggs and Tom Cleverley for the tournament, with Cleverley getting a chance to shine for his country after suffering from injury problems with the Red Devils during last season.