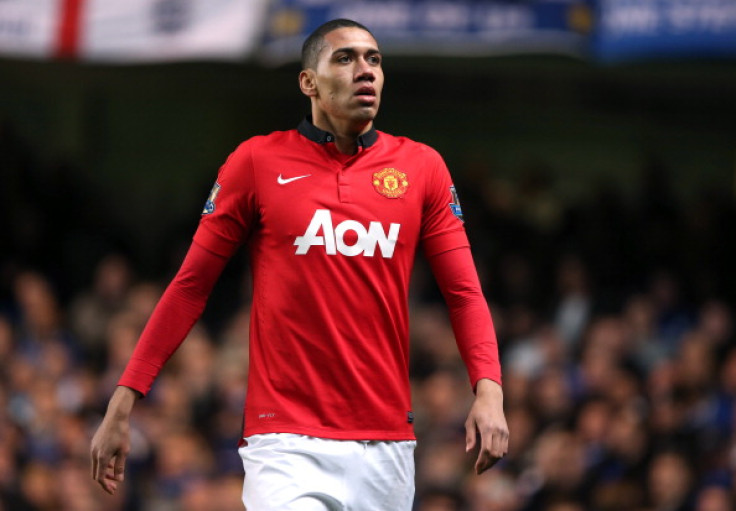 Manchester United have suffered yet another injury scare after Chris Smalling limped off the field during their 2-1 victory over Southampton with an injured groin on Monday.
The defender will be assessed today, 9 December to know the extent of his damage, according to the Daily Mail.
The Red Devils have a deluge of injuries to tend to this season, with Smalling being the 43rd setback suffered by the Red Devils. The defender will be scanned on Tuesday and a timeline will suggest his return, something which Louis van Gaal will be hoping is sooner rather than later given the busy schedule during the Christmas period.
Smalling has started in their last four games in the league, which have all ended in wins for the former Bayern Munich man. The Dutchman will therefore be desperate for the defender to be available for their crucial tie against Liverpool this weekend, where a loss will hurt their valiant effort over the past few weeks severely.
Smalling joins injured Rafael, Luke Shaw and Phil Jones on the bench, but his loss was somewhat sweetened, when Jonny Evans came on as a substitute in his absence.
Meanwhile, Van Gaal has conceded that his side were lucky to collect three points against Southampton as the hosts missed numerous chances to put themselves ahead after equalising on the back of a mistake from Marouane Fellaini.
Robin van Persie scored both the goals for the Red Devils, who have now taken a five point lead over Arsenal in the race for a Champions League spot.
"The only chances Southampton created were when we lost the ball, and that was not good. We needed confidence on the ball, which we didn't have, and I said something about that at half-time. I think we were better in the second half but Southampton [still] played better than us," Van Gaal said.
"Our first goal was a gift and the second was made easier because I saw the goalkeeper coming out of his goal. We were very lucky. I didn't see the confidence that I saw on the training ground earlier this week. We trained very well this week, and I did not see it on match day -- that is the most important time to show yourself," he added.