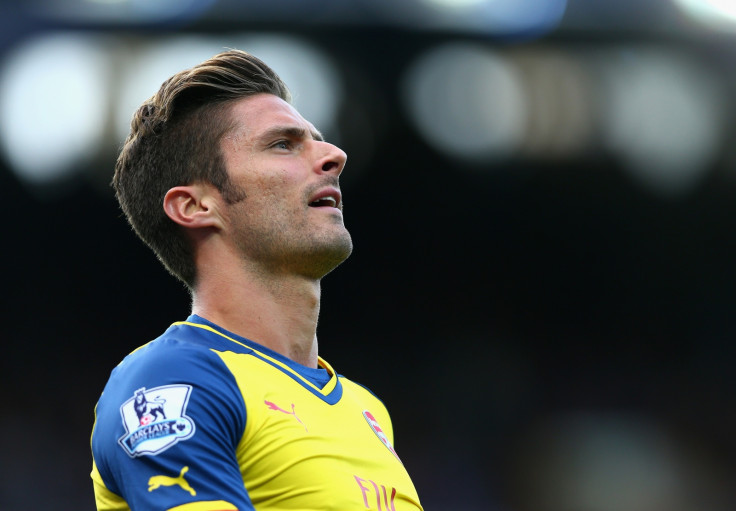 Arsenal's Olivier Giroud says he feels fit enough to play for the Gunners but manager Wenger has told him to take it easy after the striker's early return to action following his long-term injury.
The French international broke his leg against Everton in August during the second Premier League game of the season.
After undergoing surgery, Wenger claimed Giroud was going to miss the following four months and was not expected to return to action until new year.
But the recovery went ahead of schedule and after only missing nine Premier League games, the French international returned to action during the 2-1 defeat against Manchester United on 22 November, replacing Aaron Ramsey in the second half to score a sensational goal within 15 minutes.
"I did good work with the medical staff and I always had Manchester United in my head as a target," Giroud said to Arsenal's official website.
"It was a great feeling to score, even if the result was not good. I felt good on my comeback and I'm sure it will be a positive from those bad results."
Giroud has since started in the Premier League 1-0 victory at West Bromwich Albion alongside Danny Welbeck and also played for 25 minutes in the win over Southampton on Wednesday 3 December.
The striker says he is ready to play every game and even though Wenger has asked him to slow down, he hopes to regain his starting role in the visit to Stoke City on Saturday 6 December.
Giroud said: "I feel good. I told the boss I am ready to play every game, so he calmed me down a little bit and told me: 'We need to preserve you a little bit. You've come back from injury after three months and we don't have to go too quickly. Let's take the time to come back well because we are not in a rush. We are going to play a lot of games in December and January.'
"I can't wait to play more. I feel good and my ankle is alright. It's clear now so I'm looking forward to playing on Saturday."