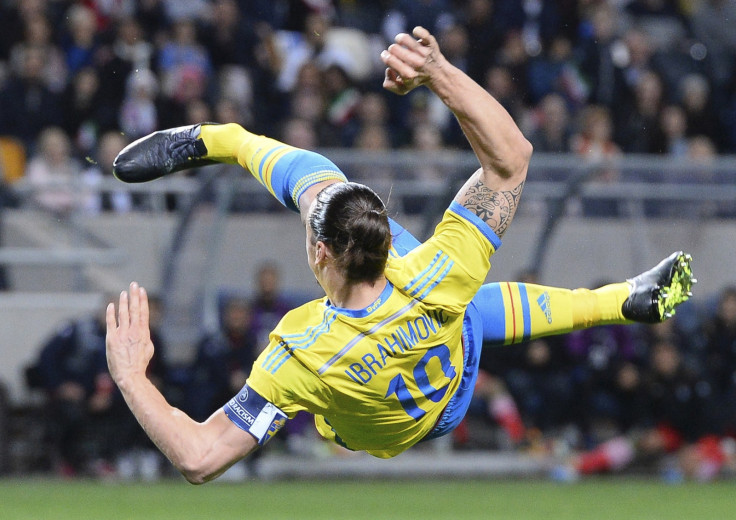 Manchester United legend Roy Keane has urged Jose Mourinho to sign Zlatan Ibrahimovic as he will add some much needed character to the side. The former Chelsea manager is looking to spruce up his attack, with the Red Devils having only managed to score 49 goals in the league campaign under Louis van Gaal.
Keane, assistant manager for Republic of Ireland, compared the 34-year-old Swede to Eric Cantona for his mentality on the pitch and believes that his arrival will bring more good qualities than bad to the United dressing room. The midfielder won seven titles during his time at Old Trafford and has tipped Ibrahimovic to bring the Red Devils back to the podium where they belong.
Ibrahimovic's transfer to United is currently being held up because of the striker's insistence in getting his loyalty bonus from Paris Saint-Germain, which he can claim should he leave after 30 June when his contract expires. He is also reported to be considering being part of Sweden's trip to the Olympics as one of the three overage players in the U-23 team.
"Of course he's a good fit for United, he's a good player," the 44-year-old said, as quoted by the Independent. "Is he like Eric Cantona? They're big characters, clearly, whatever you say about Cantona he was a popular lad, and I get the impression Zlatan is the same.
"Whatever you hear about his playing career, you hear from his teammates and he seems to be a bit of a character, and you can see that in the way he plays.
"It's good to see that, because there's a lack of characters out there, and he certainly is that. On top of all that, he's a very, very good player. To compare him to Eric, he's a little different, but he's a very good player.
"People talk about Ibrahimović having a bit of temper like that's a bad thing... it depends how you use it. I'm still learning, but then again I don't have one."