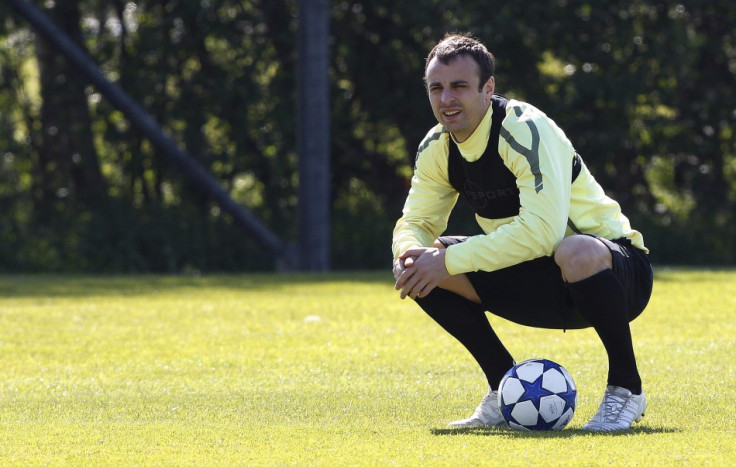 Manchester United striker Dimitar Berbatov is unlikely to join Fulham next month according to Fulham boss Martin Jol.
The likeable Dutchman has dismissed the link to the languid Manchester United forward as just "paper talk", even though the Bulgarian has played an increasingly marginalised role at Old Trafford this season.
Jol bought Berbatov to England when he was manager at Tottenham Hotspur and although the 30-year-old subsequently left White Hart Lane to join Manchester United in somewhat acrimonious circumstances - albeit under Jol's successor Juande Ramos - the Fulham manager concedes he was a quality player for Spurs.
The Manchester United striker has been continuously linked with a possible move away from Old Trafford, despite Sir Alex Ferguson's recent suggestion they would be taking up an option to extend the player's contract by another year.
"That is just paper talk," Jol told Sky Sports when asked about the aforementioned Manchester United striker.
"Dimitar Berbatov is at Man United and is quite happy. And if he moves I don't think it will be possible for our club to get him, you know?
"He is certainly a very good striker, he was very good for me, but it is just paper talk."
Berbatov missed Manchester United's shock defeat at the hands of FC Basel last night due to injury, but could be in line for a return against Wolves on Saturday.
Berbatov cost Manchester United a club record £30.75 million in August 2008 and although he has played a substantial part in two Premier League title winning campaigns, he has never truly nailed down a regular starting berth under Ferguson. The striker was left out of the match squad entirely for Manchester United's Champions League final defeat against Barcelona last season despite finishing the season as the Premier League's joint top scorer.