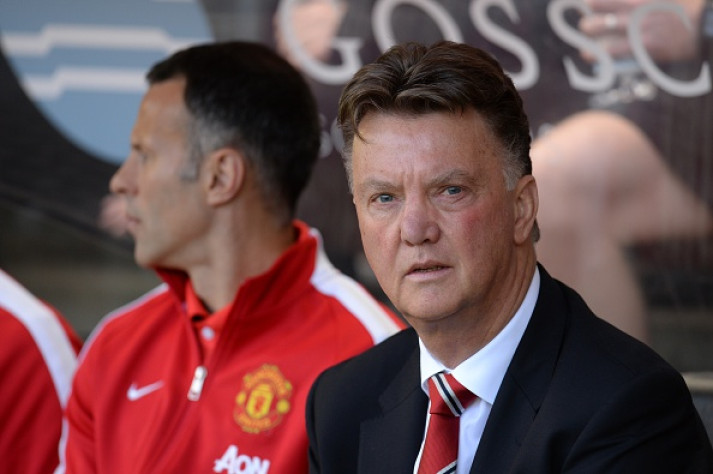 Manchester United manager Louis van Gaal has all but confirmed the club are on the verge of completing their second signing of the summer in Torino right-back Matteo Darmian but he was coy on the potential departures of David de Gea and Robin van Persie.
The Dutch boss held a press conference alongside Memphis Depay to officially unveil the winger, who was signed from PSV in May.
However, attention quickly turned to the imminent arrival of the Torino defender and other issues related with Van Gaal's expected summer overhaul.
The BBC recently claimed the Premier League giants were in advanced negotiations to secure the Italian right-back in a deal worth around £12.9m ($20m), with the player even expected to be ready to make the trip to America on 13 July for the club's two-and-a-half week pre-season tour.
Van Gaal confirmed to reporters that the club are pursuing the signing of the Italian defender.
"I have read that in the papers. But it is true," he confirmed.
Meanwhile, The Mirror reported on Friday 10 July that the United manager wants to complete the departures of De Gea to Real Madrid and Robin van Persie to Fenerbahce before he takes his squad to the US for their tour.
But asked about the situation of the goalkeeper, the Dutch boss said: "I think he is a very professional player and he showed fantastic attitude until now. I think that for all my players, not only De Gea, but others who have to behave themselves very professionally."
And speaking about the potential move of Van Persie to the Turkish side, he added: "When we feel that he can go, you shall hear from Manchester United. We don't have the feeling yet."
Meanwhile, the manager has hailed the arrival of Depay, hoping the Dutch starlet can adapt quickly to the Premier League in order to replicate his impressive form at PSV during the last campaign. He said: "I think he is one of the few high-talented boys of his age. He's full of confidence."
"Buying and selling is a process. We are in a process that lasts until 1 September. We cannot say anything about our transfer strategy because otherwise our opponents can take profit of it. Manchester United shall not buy [for the sake of buying] – I want to develop players. But sometimes you have to buy. When you buy it has to be better than what you have."