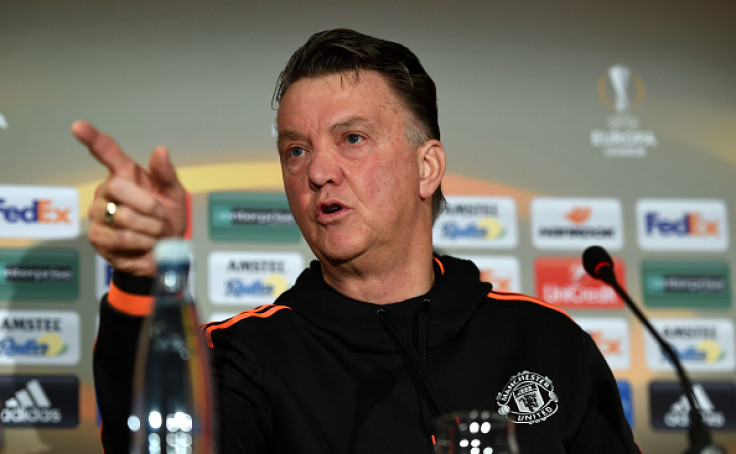 Manchester United reignited their hopes of finishing in the top four of the Premier League and qualifying for the Champions League next season with a 1-0 win over neighbours Manchester City on Sunday (20 March). Louis van Gaal has admitted that they have a big chance now to achieve their target and has revealed one main advantage that they have over the other clubs in the race for a top four spot.
The Red Devils play five of their remaining eight Premier League fixtures at Old Trafford and the manager believes that playing at home will help them finish above West Ham United and City, who are their main rivals for a place in Europe elite cup competition. The 20-time English champions are currently in sixth place level on 50 points with Slaven Bilic's team in fifth, but the duo are just one point behind Manuel Pellegrini's team. While the Hammers also have five home games, the Etihad Stadium outfit have one less than their two rivals.
"It was very important [to win]. I said in advance that we have to win, that we must win, because we have to close the gap and we have done it so I am very happy and a proud manager," Van Gaal said, as quoted by talkSPORT.
"We have a lot of home matches, more than [the amount of] away matches left to go. At home we normally don't lose so we have a big chance, I think," the former Bayern Munich and Barcelona manager added.
The Dutch manager is under heavy pressure to finish the season on a high, with various reports suggesting that he is set to be replaced by Jose Mourinho in the summer. The Premier League big guns have had a disappointing campaign, but still have hope of winning silverware as they face a quarter-finals replay in the FA Cup against West Ham with the winner facing Everton at Wembley.