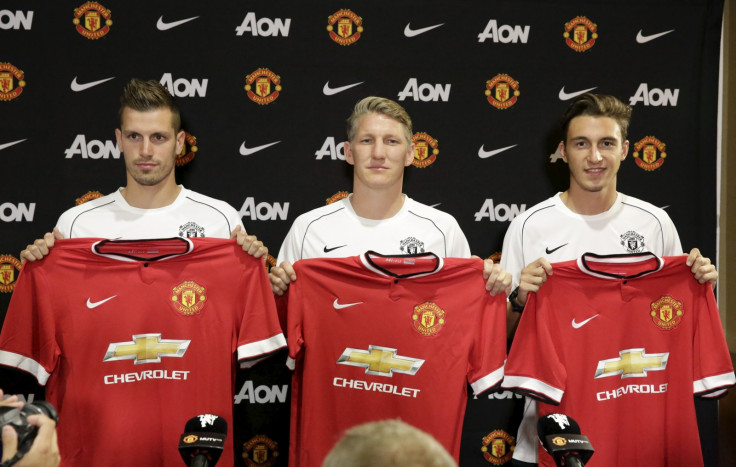 Arsenal legend Martin Keown has heaped praise on Louis van Gaal for strengthening Manchester United's midfield in the summer transfer window.
The Red Devils added two quality midfielders to their squad as they signed Germany's World Cup winner Bastian Schweinsteiger and Morgan Schneiderlin from Southampton this summer.
The duo made their United debut during their 1-0 victory over Tottenham Hotspur in the season-opener. The same tie also saw other three summer signings Memphis Depay, Matteo Darmian and Sergio Romero make their debut for the Premier League giants.
The former Arsenal defender was impressed by the right-back and the Dutch international's display against Tottenham.
"Once again United have spent huge amounts in the transfer window but they were unimpressive," Keown told the Daily Mail.
"I do think they have bought well and Louis van Gaal clearly identified the middle of the pitch as the key area for controlling games – that's why he brought in Morgan Schneiderlin and Bastian Schweinsteiger. Matteo Darmian played well on his debut and Memphis Depay showed flashes of his quality."
"He's [Bastian] a top, top player. He is a leader and a driving force and Van Gaal worked with him at Bayern. The problem is if he can stay fit. But he is not just a squad player. The only time he will be on the bench is if he's not fit. He is a World Cup winner. He wins games
"United were very reliant on Michael Carrick in midfield last year but now they have far more options and Schweinsteiger will be a key player," he added.
The clash against Tottenham saw Van Gaal start his compatriot Daley Blind and Chris Smalling as his two first choice centre-backs. Keown has urged the former Barcelona manager to sign a defender and not play Blind in the heart of the back four.
"But the fact Daley Blind is having to play at centre back is a concern. He is Van Gaal's utility man and a trusted voice on the pitch but he should not be there," the former Arsenal defender explained.
"And the goalkeeping saga is a distraction. Van Gaal was bullish with De Gea in dropping him but Sergio Romero's performance justified that.
"But it does need resolving before the transfer window shuts. Everybody is expecting them to sign a striker but that hasn't happened, though I expect they will still try to strengthen. But with the squad they have it's hard to see them being unsuccessful."