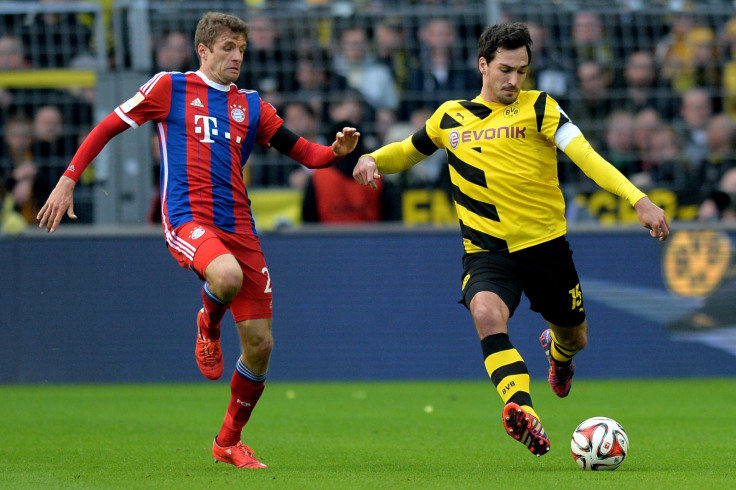 Manchester United target Mats Hummels has snubbed a move to Old Trafford citing delays from Louis van Gaal in completing the transfer, according to the Daily Mirror.
The German has been heavily linked with a move to Manchester United throughout the length of this season but their failure to make the final move has dissuaded the Borussia Dortmund man, who is expected to sign an extension on his current deal.
The Red Devils have since moved on to Nicolas Otamendi from Valencia and is expected to complete a deal for the Argentine when the season comes to a close.
Hummels was reported to be available for a fee in the range of £35m, a respectable deal for a player of his quality.
Van Gaal has previously worked with Hummels during his time in Bayern Munich, before letting him go to Dortmund where he has excelled as a centre-back and also made his way into the German national team.
Heralded as one of the best defenders in the world, it was expected that Jurgen Klopp's departure would initiate a mass exodus, which to the management's credit is yet to materialise.
Ilkay Gundogan, whose contract expires next summer is the only player who has been linked with a move out of the club, United being favourites for his signature.
"It made sense Mats was thinking about his future, but I always planned for the future with him," Dortmund sporting director Michael Zorc said in an interview.
United need a central defender to pair Chris Smalling, who captained the club in their recent game against Arsenal at Old Trafford, with the Red Devils lacking a true leader at the back since the departure of Nemaja Vidic and Rio Ferdinand.
Hummels' arrival would have given them some much needed experience and quality at the back with someone who has won the Bundesliga and led his team to the finals of the Champions League.