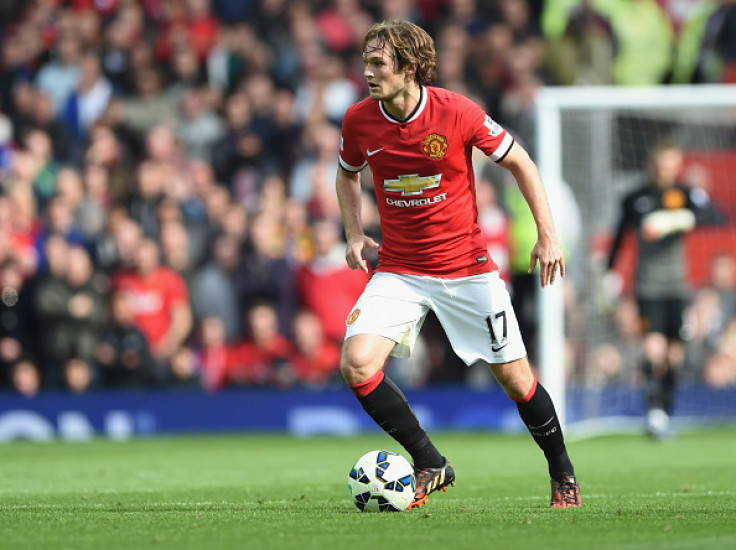 Manchester United midfielder Daley Blind has hit back at Gary Neville after the former Red Devil criticised him for making too many square passes and taking the easy route out.
The comments have not gone down well with Blind, who was out for a major part of the season due to injury, after moving over to Old Trafford from Ajax in the summer. The Dutchman has scored only one goal thus far, a brilliant long-ranger against West Bromwich Albion in October last year.
Neville, who won 15 major trophies during a 20-year career at Old Trafford, held nothing back in his criticism of the midfielder, but the Dutchman defended himself by stating that he has to play as the situation demands and not surge forward for the sake of it.
Blind insisted that Neville is within his rights to speak out and that it doesn't affect him as a player, because he believes he has produced a number of good performances at United.
"Of course, I listen to him but I try to play my own game and does what the trainer wants from me and that is to keep possession," said Blind.
"There is always someone who wants to say something about the trainers or the teams otherwise there would be no interest in TV.
"I can take a bit of criticism. The people on television can say what they want. You hear it but I think I have played some good games.
"Of course you can sometimes play the ball forward but sometimes it is good to keep the ball in possession and make your team-mates play better.
"I can make other players more important than myself. If I can do that by switching the play to the other side or wait for the right moment to do that then I will.
"If there is space forward then I will play that ball but sometimes I think it is better to keep possession, to switch from side to side and move the ball and search for players who can make an individual action. I am not a player who does that. I like the possession game and keep the ball."