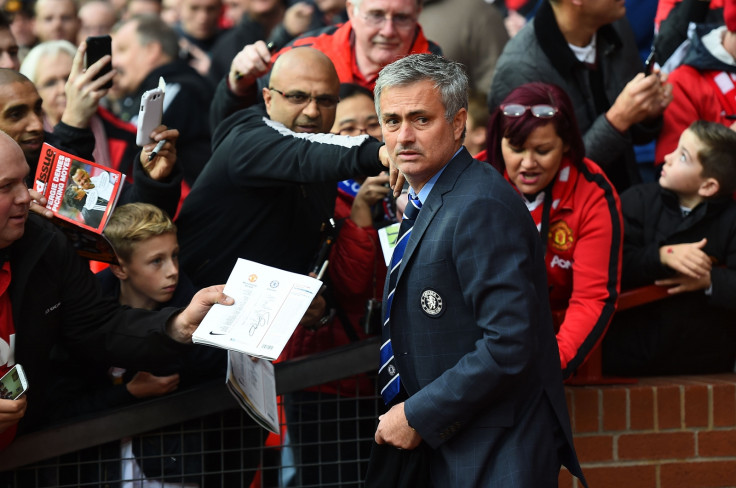 Jose Mourinho wants to sign Nemanja Matic from his old club Chelsea when he takes over at Manchester United, replacing Louis van Gaal at the helm. The Portuguese manager is likely to be given a £200m ($290m) transfer kitty to bolster his squad and Matic is one of the many players he is considering for a move to old Trafford.
The Daily Mail reports that Mourinho has his eyes also set on a move for John Stones from Everton but the defender will set him back by at least £45m ($67m), while he can also make an attempt for Real Madrid centre-back Rafael Varane, who will be available for slightly cheaper. However, all is dependent on Madrid and Everton's desire to sell, something the Portuguese man has to assess once he takes over his position as manager.
Meanwhile, there is uncertainty over Juan Mata's future at the club, with the Spaniard set to have crunch talks with Mourinho over his future. The midfielder had signed for United from Chelsea in January 2014 under Mourinho's stewardship and is unsure whether he still has a future at the club. Mata scored the equaliser for the Red Devils against Crystal Palace in the finals of the FA Cup with Jesse Lingard eventually scoring the winner in extra time.
The report states that there is also speculation over David de Gea's future at the club, who despite sharing the same agent with Mourinho, Jorge Mendes, has not committed his future to the Manchester-based outfit. The Spaniard has been United's best player over the last three seasons and has signed a long term contract last summer but is reportedly not pleased with United's lack of participation in the Champions League.
The goalkeeper was reportedly not pleased with Louis van Gaal's tenure at the club and wanted to move out but will now have fresh discussions with Mourinho when the Portuguese man takes over.